Every year it seems like Christmas is getting earlier and earlier. Advertisements for shopping deals and gift ideas start to rear their ugly heads as early as October. Every other holiday gets pushed aside to make way for "the most wonderful time of the year." While it is a wonderful time to spend celebrating with your family, there are other holidays happening this season that deserve some time in the spotlight. Here are five other winter holidays to celebrate that aren't Christmas.
Las Posadas
When: December 16-24
Las Posadas is a tradition that was made popular in Mexico but is also celebrated throughout the United States. It's a celebration of the travels that Mary and Joseph made from Nazareth to Bethlehem looking for lodging to give birth to the baby Jesus. In fact, the name "Las Posadas" literally translates to "the inns." It's celebrated between the 16th and 24th of December.
To celebrate Las Posadas, towns hold parades that travel through the streets. The parade is led by a child dressed as an angel to lead Mary and Joseph to the manger. The rest of the procession is made up of other children dressed in silver and gold robes carrying candles. Some hold pictures of Mary and Joseph.
Adults follow the children and visit homes along the procession route, asking for lodging, which is denied. Homeowners will often provide snacks and drinks to the parade members, and everyone sings Christmas carols together. Mass is held after each procession, and after the service is over, the children will break open star-shaped piñatas filled with candy or toys.
Bill of Rights Day
When: December 15
If you're looking for a winter holiday that's completely unrelated to Christmas, Bill of Rights Day might be for you. Although it was proposed on September 25, the Bill of Rights officially became law on December 15, 1789.
Bill of Rights Day became a national holiday in 1941 to commemorate the 150th anniversary of the law. At the time, World War II was in full swing, and although the U.S. hadn't gotten involved yet, President Franklin Delano Roosevelt thought that a celebration of America's freedoms would be a great way to recognize free nations and denounce those destroying basic human rights.
To celebrate the holiday, government buildings display the U.S. flag and people across the nation take time to think about their freedoms and remember all that has been done to protect them.
Winter solstice
When: December 21
Looking back in time, civilizations have been celebrating the winter solstice for centuries. The Roman celebration of the winter solstice, called Saturnalia, is believed to have inspired modern Christmas traditions of feasting, gift giving, and even decorations.
December 21, or the 22nd on leap years, is the official start of the winter solstice and the shortest day of the year. If you live in the Southern Hemisphere, it lands on June 20. Each day following the solstice gets longer and longer. Many cultures celebrated the day as the triumph of light over darkness.
Festival of Sleep Day
When: January 3
While it's technically an unofficial holiday, Festival of Sleep Day is a wonderful day for anyone who has been feeling tired or stressed. The origins of the holiday are unknown, but it was probably invented by someone who was exhausted after the holiday season.
Festival of Sleep Day is celebrated on January 3. To properly celebrate, all you have to do is... nothing! Stay in bed for as long as possible. Take naps, watch TV, and just relax. Unfortunately, it's not a national holiday, so if you do have to go into work or run errands, try to celebrate when you get home.
National Trivia Day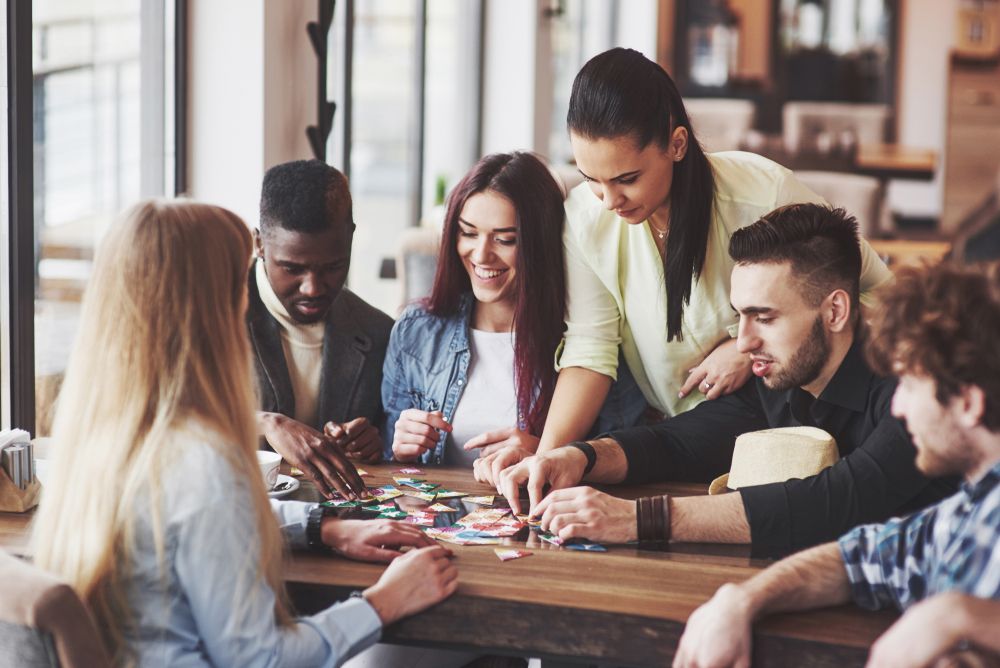 When: January 4
Trivia became popular in the 1940s because of a radio show called "Take It or Leave It," which opened the flood gates for decades to come. The ever popular "Jeopardy!" first appeared on TV screens in 1964, and the game Trivial Pursuit hit the shelves in 1981. Americans have been obsessed with fun facts ever since.
January 4 is National Trivia Day across the United States. After you get your beauty rest on Festival of Sleep Day, celebrate Trivia Day by playing games with your family or reading your favorite trivia website!
Holidays from around the world
Almost every religion and culture has celebrations during the winter season. Below are just a few highlights:
Hanukkah – Jewish celebration
Kwanzaa – Celebration of African heritage
Eid-al-Adha– Islamic celebration (dates vary each year)
Diwali – Hindu celebration
Three Kings Day – Christian celebration widely practiced in Spain
St. Lucia Day – Catholic celebration of St. Lucia
St. Nicholas Day – Christian celebration in Europe to memorialize St. Nicholas, the real-life inspiration for Santa Claus
Mardi Gras – A celebration before Lent held in February. In Europe, pancake eating contests are a common way to bring in the season of Lent.
Boxing Day – Celebrated in Australia, Canada, Britain, and Ireland
Omisoka – Japanese new year celebration