Whether they starred in mobster movies or teen flicks, Oscar-winning pictures or fan favorites, these stars all had a common start: Before they made it big on the silver screen, they also released music albums.
While some of them were gracing the small screen and others were belting it out in lounges when they stepped into the recording studios, their musical abilities were mostly swept under the rug once they achieved movie stardom.
Jennifer Love Hewitt
Before Jennifer Love Hewitt became a '90s teen movie icon with I Know What You Did Last Summer (1997), Can't Hardly Wait (1998) and I Still Know What You Did Last Summer (1998), she had her eyes on music stardom. After her performance debut singing "The Greatest Love of All" at a livestock show in her native Texas when she was 3, Hewitt was laser-focused and convinced her mom to move them to Hollywood on her tenth birthday.
The first role she scored showcased her musical talent as a regular on the Disney Channel musical show Kids Incorporated from 1989 to 1991 (she overlapped with Fergie for a season!). Soon she was recording her own albums: Love Songs (1992, Meldac), Let's Go Bang (1995, Atlantic) and Jennifer Love Hewitt (1996, Atlantic).
While they were popular in Japan, Hewitt (who added "Jennifer" to her name after the first album) didn't find musical success in the United States until she was a big-screen sensation. Her single "How Do I Deal" for I Still Know What You Did Last Summer was on the Billboard charts for eight weeks in 1999. In 2002, she released an album, BareNaked on Jive, with moderate success. Though she focused on acting in the following decade, in 2013, she released a video for Peggy Lee's "I'm A Woman" for her tv show The Client List.
Joe Pesci
New Jersey-born Joe Pesci has long been known for playing film characters you don't want to mess with, like in Goodfellas (1990), Home Alone (1990) and The Irishman (2019). But 12 years before his breakthrough role as Joey LaMotta in Raging Bull (1980), Pesci actually released an album of covers called Little Joe Sure Can Sing in 1968 under the name Joe Ritchie. (A highlight? His cover of the Beatles tune "Got to Get You Into My Life.")
During the 1960s, Pesci was focused on music, playing guitar with Joey Dee and the Starliters and singing in lounges. He eventually migrated to comedy, as part of a duo with Frank Vincent called Vincent and Pesci — in fact it was a role with Vincent in The Death Collector (1976) that caught the attention of Martin Scorsese and Robert De Niro and sparked his movie career.
Music remained a passion of Pesci's, as he later released a parody album in 1998 called Vincent LaGuardia Gambini Sings Just For You, inspired by his character in My Cousin Vinny (1992). After the Oscar-winning actor retired from acting in 1999, he came back with a vengeance in 2019, rejoining Scorsese and De Niro in The Irishman and releasing the 13-track jazz album Still Singing, featuring collaborations with Maroon 5's Adam Levine and trumpeter Arturo Sandoval. "I've always loved jazz music and this project has been a lot of fun to work on with some great people," he told USA Today.
Brie Larson
When Captain Marvel star Brie Larson posted a clip of her singing Ariana Grande's "God Is a Woman" in August 2019, fans were shocked by her superhero-like vocals. But she actually caught the attention of music producer Tommy Mottola (aka Mariah Carey's ex-husband) in the mid-2000s and he signed her to Casablanca Records, which Lindsay Lohan was also signed to at the time.
Larson had already been on a regular on The WB's series Raising Dad with Bob Saget and Kat Dennings from 2001 to 2002 and had minor roles in teen flicks 13 Going on 30 (2004) and Sleepover (2004) when she released her 2005 debut album, Finally Out of P.E.
"I'm all about physical education because you get to be outside instead of in a stuffy classroom," she told teen magazine Popstar! "But my teacher was just constantly trying to get me in trouble. So when I got my record deal, I was able to be homeschooled and was like 'Yes, I'm finally out of P.E.!" The album only sold 3,500 copies, but 11 years later, she had a much better career and prize: the 2016 best actress Oscar for her performance in Room.
Doris Day
Long before Doris Day became the No. 1 ranked box office star of 1960, 1962, 1963, and 1964, she was already proving her commercial viability in another field: music. In fact, her 1945 record "Sentimental Journey" sold a million copies. With five songs that hit Billboard's Hot 100, the top-ranked was the 1958 track "Everybody Loves a Lover" that was on the chart for 12 weeks, peaking at No. 14.
But the triple threat actually started performing with yet another skill: dancing. She had won an amateur contest when she was 15 and was getting ready to relocate to California to pursue a dance career when the unthinkable happened: Her right leg was broken when a train hit the car she was in. To get her mind off of the tragedy, her mother put her in singing classes, sparking her musical career.
Day eventually made her musical movie debut in Romance on the High Seas (1948) and went on to star in such classics as Lullaby of Broadway (1951), Calamity Jane (1953) and The Man Who Knew Too Much (1956). "You cannot act or sing unless you're free," she told The New York Times in 1968. "You have to have your mind free and clear."
Clint Eastwood
There's no doubt Oscar-winning actor and director Clint Eastwood is multitalented. In the midst of his thriving film career, he was elected mayor of Carmel-by-the-Sea, California, in 1986 and served for two years. But in addition to his skills in government and the film industry, he also released an album in 1963, just before he made the trio of Western films — A Fistful of Dollars (1964), For a Few Dollars More (1965) and The Good, the Bad and the Ugly (1966) — that turned him into a household name.
The album, titled Rawhide's Clint Eastwood Sings Cowboy Favorites, came out on Cameo Records in 1963, stemming from his success on the CBS series Rawhide, which he starred on with Eric Fleming from 1959 to 1966. The 14-song record included songs like "Tumbling Tumbleweeds" and "Cowboy Wedding Song."
While he became best known for films like Dirty Harry (1971), Bridges of Madison County (1995), and Million Dollar Baby (2014), music was always infused into his career. "I did [a country duet] with Merle Haggard, which actually got to No. 1 on the country charts — a thing called 'Bar Room Buddies,'" he told Rolling Stone of the 1980 track. "I even got to do a duet with Ray Charles." Eastwood also released Eastwood After Hours: Live at Carnegie Hall in 1997, Music for the Movies of Clint Eastwood in 2001 and The Singing Cowboys with Frankie Laine in 2014.
Bruce Willis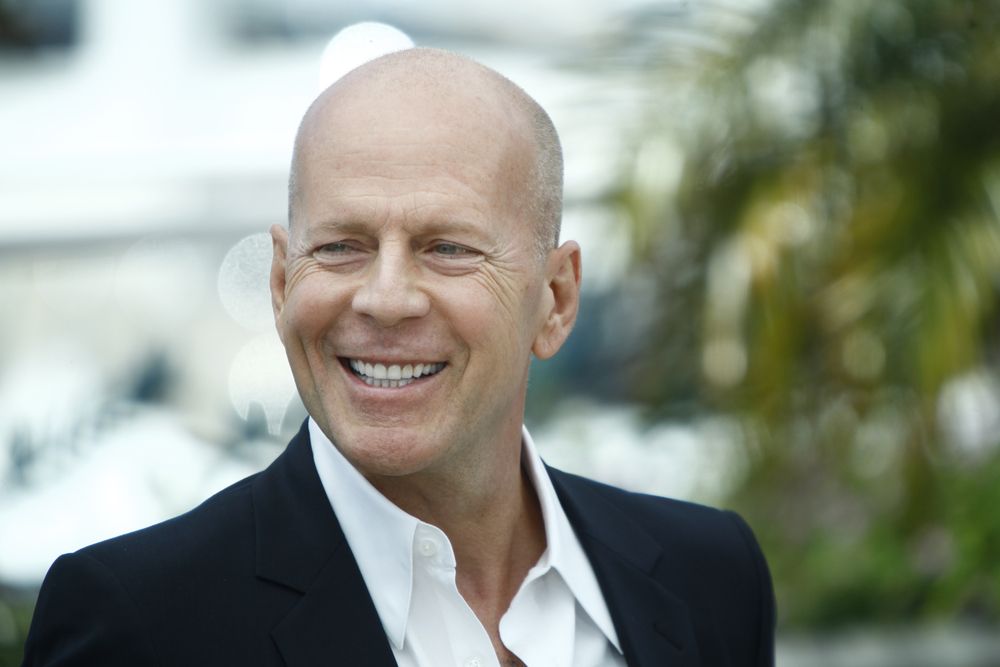 John McClane singing R&B?! Sure enough, years before the first Die Hard movie hit screens, Bruce Willis released The Return of Bruno on Motown Records in 1987. His debut album was a companion piece to an HBO special, in which he took on the persona of a fake rock star named Bruno. And in between tales of his famous friends, he broke into songs like "Under the Boardwalk" — and his performance was "surprisingly okay," according to People magazine at the time. "Springsteen he ain't. Funny he is. The special won't make Willis a rock star, but it does add to his portfolio as an entertainer."
Prior to the musical comedy, he was known for playing David on Moonlighting starting in 1985, before he turned into a full fledged movie star in the first Die Hard in 1988. A year later, he put out another R&B album, If It Don't Kill You, It Just Makes You Stronger. While he was deep in movie stardom, a compilation of his two albums was released in 2001 as Classic Bruce Willis: The Universal Masters Collection.
Featured Image Credit: gabrielgurrola/ Unsplash