Asian Americans have long played an essential role in building our nation, yet many of their contributions have been overlooked. Case in point: In the mid-1850s, hundreds of Chinese immigrants helped build Yosemite National Park, including the extremely steep 56-mile Tioga Road. However, it wasn't until October 2021 that an exhibit opened at the Wawona Hotel's Chinese Laundry Building acknowledging their contributions.
And they're not the only ones whose contributions hadn't been honored. With only two states — Illinois and New Jersey — recently mandating Asian American history be taught in schools, these untold stories are still slow to surface. Here, we take a look at seven essential Asian American figures who have made a serious impact on the country's history and culture, yet have a long way to go from becoming household names.
Maya Lin
Subtle yet strong, Washington D.C.'s, Vietnam Veterans Memorial sits in a V-shape on the National Mall, with one arm reaching out toward the Washington Monument and the other toward the Lincoln Memorial. That contemplatively respectful design came from the mind of a then-21-year-old architecture student at Yale University, Maya Lin.
The daughter of Chinese immigrants, during Lin's senior year, she entered a nationwide competition to create a design for a monument honoring those who had served in the Vietnam War. She found inspiration for her design from a wall that honors alumni who lost their lives in war in Yale's Woolsey Hall. "I had never been able to resist touching the names cut into these marble walls, and no matter how busy or crowded the place is, a sense of quiet, a reverence, always surrounds those names," she reflected at a Yale event.
Though her design only earned her a B in the class, it rose to the top of 1,421 entries. The simplicity of her design focused on the names of the 58,318 war heroes, and is now so iconic that visitors rub the names of loved ones from the wall onto paper.
Despite praise, Lin faced criticism about everything from her age to her ethnicity. But Lin blocked out the noise and went on to persevere as an environmental artist specializing in large-form designs, later designing the Civil Rights Memorial in Montgomery, Alabama in 1989.
Mamie Tape
Long before Brown v. Board of Education, there was a previous attempt to desegregate schools — and it all sat on the shoulders of an 8-year-old Chinese American girl named Mamie Tape. Tape was born in the U.S. and enrolled in San Francisco's Spring Valley Primary School in 1884. But the principal, Jennie Hurley, refused her enrollment because it was against school policy to admit Chinese students.
During that time, racism towards Asian Americans was especially prevalent, as it was two years after the Chinese Exclusion Act of 1882, which banned Chinese immigration and made immigrants ineligible for citizenship. In the California city, even American-born Chinese students weren't being admitted into public schools, despite an 1880 law mandating education for all. So the Tapes went to court to argue that their daughter had a right to equal education.
In 1885, while the California Supreme Court agreed that "all" children could have an education, nothing was specified about "separate but equal schools," so the San Francisco school board pushed through a state law against Chinese and Mongolian kids going to the same schools as white children. Tape's angry mother, Mary, wrote to a paper, "Is it a disgrace to be born a Chinese? Didn't God make us all!!!" Just five days later, a new school opened just for Chinese students. While Tape never attended that school, it did open the door for more Asian American students to eventually attend "white" schools, though it took until 1947 for segregation to be officially illegal.
Norman Mineta
It's fitting that the airport for the nation's 10th largest city, San Jose, California, is named after Norman Y. Mineta. After all, he is the longest-serving Secretary in the U.S. Department of Transportation, holding the position from 2001 to 2006, most notably overseeing the grounding of planes and elimination of racial profiling after the attacks of September 11, 2001.
When Mineta was just 10 years old, his family was sent to a Japanese American internment camp at Wyoming's Heart Mountain during World War II. But he turned that hardship into action when he went into politics and helped pass legislation that gave $20,000 compensation to every Japanese American who was interned during that time.
Mineta continually broke barriers throughout his political career, becoming the first non-white member of the San Jose City Council in 1967, the first Asian American mayoral candidate for a major U.S. city in the 1970s, and the first Japanese American member of Congress in 1975. In 2000, he also became the first Asian American U.S. Cabinet member as the U.S. Secretary of Commerce.
Miyoshi Umeki
In her short career, Miyoshi Umeki scored Golden Globe nominations for 1958's Sayonara, 1962's Flower Drum Song, and 1970's The Courtship of Eddie's Father, plus a Tony nomination for the stage rendition of Flower Drum Song in 1959. But she etched her place in history for being the first Asian performer to win an Academy Award when she took home the Best Supporting Actress trophy in 1958 for Sayonara.
Born in 1929 in Otaru, Hokkaido, Umeki started out singing in nightclubs in Japan and recorded a few records, which caught the attention of a talent scout who urged her to move to New York. Soon, she was on the variety show Arthur Godfrey and His Friends, which in turn led to her star-turning role as a Katsumi in Sayonara.
Despite taking on stereotypical Asian roles to work in Hollywood, Umeki was a fighter. For example, after seeing that her Courtship of Eddie's Father co-star Billy Bixby had a better location for his dressing room than her, she demanded the same for herself since they were equals on the show. Umeki retired from acting after the series wrapped to become a housewife and mother.
Bobby Balcena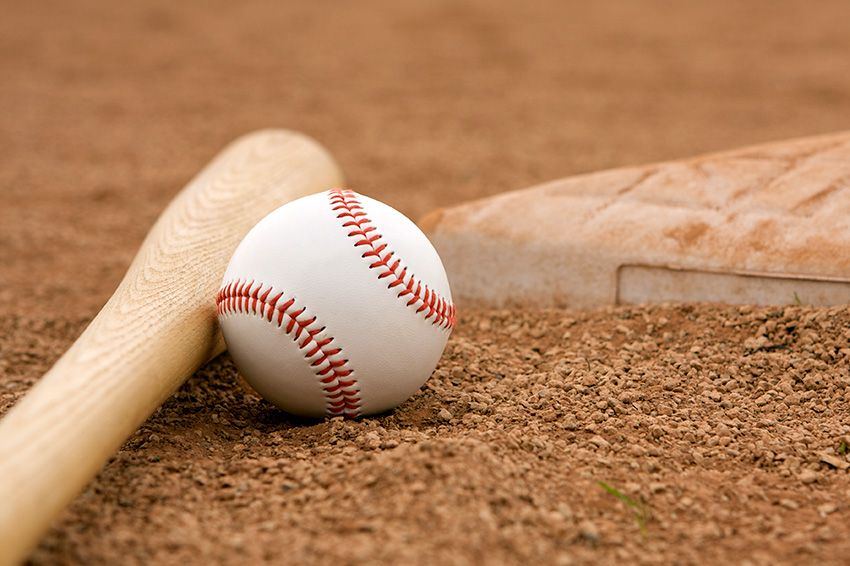 As the first Asian American to ever play for Major League Baseball, Filipino American Bobby Balcena made his debut with the Cincinnati Reds in 1956. Scoring two runs in two at-bats in seven games that season, Balcena was already well-versed on the baseball field, having played in the minors from 1948 to 1963.
Balcena only played Major League Baseball one season, but he was well aware of his place in major league history, famously saying, "I wasn't up there long. But I was there."
Kiyoshi Kuromiya
Kiyoshi Kuromiya was many things, including a globally-ranked Scrabble player, food critic, and Kundalini yoga enthusiast. But above all, he was an activist. Born in 1943 in a Japanese internment camp in Wyoming, Kuromiya was a fighter from the start.
In 1965, he led a group of high schoolers on a march in Selma and was brutally clubbed by Alabama state troopers. "When you get treated this way, you suddenly know what it is like to be a Black in Mississippi or a peasant in Vietnam," he told Life. "I gave my story to an FBI agent in the hospital. He took seven pages of notes, but I remember thinking at the time it was probably just about as effective as relaying information to the ACLU via the House Un-American Activities Committee. Nothing ever came of it, at any rate."
That frustration fueled him more. As a gay man, Kuromiya was at gay rights rallies in the 1960s and also spoke out about the AIDS epidemic. In 1987, he founded the Critical Path AIDS Project to provide free internet access and information on HIV/AIDS treatment. Kuromiya also led efforts to legalize medical marijuana and promote free speech on the internet.
Larry Itliong
In 1929, as soon as Filipino American Larry Itliong immigrated to Alaska at the age of 15, he started working at the salmon canneries as a farm laborer. The next year, he joined his first strike and founded the Alaska Canneries Workers Union — starting a long life of advocating for workers' rights. In 1959, after moving to Stockton, California, Itliong enlisted nearly 1,000 people to join the Agricultural Workers Organizing Committee (AWOC), a committee to fight for workers' rights. That success led him to go to Delano, California to try to get the Filipino grape workers to organize, which led to the beginning of the Delano Grape Strike on September 7, 1965, when 2,000 farm workers walked off the job.
Fueled by success, Itliong reached out to the National Farm Workers Association (NFWA), co-founded by Cesar Chavez and Dolores Huerta, to join his fight. While hesitant at first, the AWOC and NFWA eventually merged to become United Farm Workers (UFW) shortly after Mexican American farm workers walked out of their jobs to join the Filipinos on strike. The strike lasted five years when finally, the growers agreed to increased wages and medical insurance for their workers.