Not all fragrance companies have the staying power of Chanel. Chaqueneau, a New Jersey-based perfume company, made headlines in the 1950s for selling their perfumes only to men. "After all, there ought to be something a man can buy for a woman that she can't buy for herself," read a Saks Fifth Avenue brochure for one of the aforementioned scents, Chaqueneau-K. "Chaqueneau-K will never be sold to a woman." For obvious reasons, the brand lacked staying power. But Chaquenau's story, by no means, is indicative of the booming billion-dollar fragrance industry, which is expected to be valued at more than $40 billion annually by 2025.
To commemorate the centennial anniversary of two smashing successes — Chanel No. 5 and Shalimar — here's a collection of unforgettable eau de toilette from the 20th century.
Chanel No. 5 (1921)
A vacation to the South of France changed Gabrielle "Coco" Chanel's young business forever. During her trip, she met Russian Frenchman Ernest Beaux, a second-generation perfumer. Instead of joining the market of mere floral and fruity scents, Chanel desired "an artificial perfume" that was constructed, like a couture gown. Beaux's mixture contained a healthy pour of soapy-smelling aldehydes; some think this ingredient reminded Chanel of her mother, a laundress she lost at age 12. Each ounce of the fragrance also boasts the essence of 1,000 jasmine flowers and 12 roses, both sourced from the same 50-acre field in Pégomas, France. The first Chanel No. 5 ad featured a flapper-era Chanel sketched by the caricaturist Sem, while the designer was photographed for a 1937 follow-up. For many women, owning Chanel No. 5 remains a rite of passage — a bottle is sold every 30 seconds.
Shalimar by Guerlain (1921)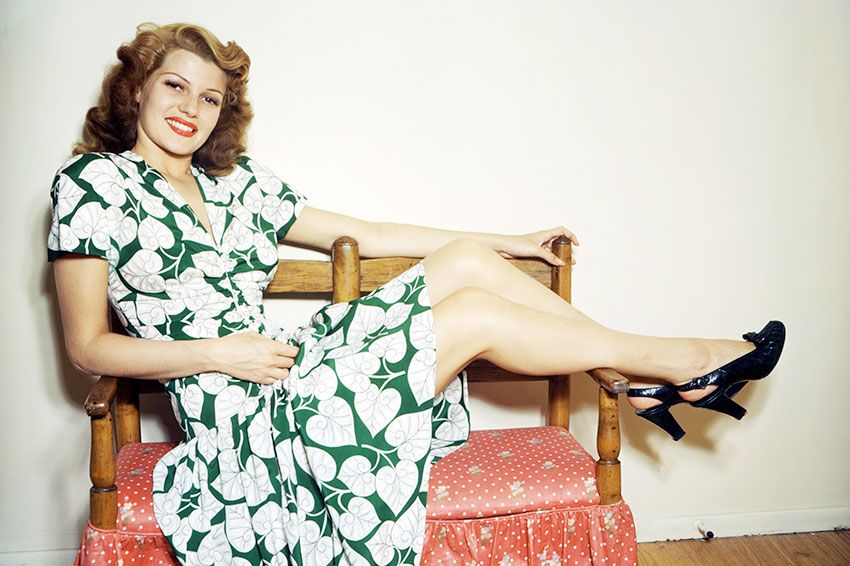 Favored by Rita Hayworth and Mad Men's Joan Holloway (played by Christina Hendricks), Shalimar takes its name from the Sanskrit word meaning "abode of love." The direct inspiration for Guerlain's signature scent comes from gardens commissioned by 17th-century royalty. India's Shalimar Gardens were masterminded by Mughal Emperor Jahangir, while his son Shah Jahan — overseer of the Taj Mahal's construction — had a royal refuge built with around 450 fountains in Pakistan. Thus Shalimar's Baccarat crystal bottle is designed to mirror an Eastern garden basin. The fragrance's notes include bergamot, leather, and vanilla, a blend that earned praise from Chanel No. 5 architect Beaux. "If I had used that much vanilla, I would have ended up with sorbet or custard," said Beaux. "But Jacques Guerlain created a masterpiece, Shalimar!" As of 2017, 108 bottles were purchased around the globe every hour.
Miss Dior by Dior (1947)
Ginette "Catherine" Dior had a life worthy of a biopic. A member of the French Resistance during World War II, she was arrested and deported to Germany, where she labored in a concentration camp and factories supporting the Axis effort. Once free, she returned to France to farm flowers. In between, the British and French governments bestowed Catherine with honors for bravery. But the most sentimental accolade might have come from her older brother, Christian, when his fashion house named Miss Dior perfume after her. Featuring notes of narcissus, iris, and orris root, the fragrance was crafted by Jean Carles and Paul Vacher — after Carles lost his sense of smell (amazingly, he worked from memory). Natalie Portman has fronted the scent since 2010.
Charlie by Revlon (1973)
When model-actress Shelley Hack posed for the debut Charlie ad, she wore a three-piece suit, loafers, and a bowtie. Another campaign featured a woman toting a briefcase as she pats a man's bottom. Revlon targeted liberated women seeking to buy their perfume with their own wages. Oprah Winfrey was so riveted that she brought Hack on her show in 2008 to discuss "the Charlie girl." "I wanted to stride like her with confidence," Winfrey said. "I wanted to be this fabulous." Among the scent's notes are lily of the valley, geranium, and coriander, and its golden bottle is in the collection of the Smithsonian National Museum of American History. While the fragrance predated Charlie's Angels by three years, Hack eventually co-starred in 25 episodes.
Opium by Yves Saint Laurent (1977)
In the late '70s, would-be customers for Yves Saint Laurent's Opium perfume were known to pocket samples and yank posters when a store sold out. They yearned to sniff the cinnamon, sandalwood, and patchouli fragrance feted by Cher and Truman Capote at Studio 54. Yet for decades, Opium's name and campaign imagery earned condemnation on multiple continents. A 1980 commercial followed supermodel Linda Evangelista's search for the scent in a crowded Chinese marketplace, wielding a fan of cash. Twenty years later, London's British Advertising Standards Authority forced YSL to take down Opium billboards that displayed writhing model Sophie Dahl — wearing only shoes and jewelry — when the photo generated more than 900 complaints. Nonetheless, the label never apologized. The Musée Yves Saint Laurent celebrated its late founder with a 2018 exhibition called "Yves Saint Laurent: Dreams of the Orient."
White Diamonds by Elizabeth Taylor (1991)
The most successful celebrity perfume empire is a tale of two Lizes: Screen legend Elizabeth Taylor (1932-2011) partnered with Elizabeth Arden on a line that bloomed into 16 scents. To promote the first, "Passion," future-dame Taylor embarked on a month-long American tour in 1987. Then the two-time Best Actress Oscar winner made her love of precious gems accessible to mall-goers with White Diamonds (notes: Egyptian tuberose, jasmine, and carnation). Along with the launch came "White Diamonds: The Movie," a lilac-hued commercial where Taylor offered her earrings to help a strapped poker player, saying, "These have always brought me luck." The fragrance's lifetime sales surpassed $1 billion in 2013, and a portion of earnings from each of the star's perfumes supports the Elizabeth Taylor AIDS Foundation.
Featured image credit: Studio Doros/ iStock