What makes a garden beautiful? For some people, it's the explosion of seasonal blooms that come every spring and summer. For others, it's a reprieve from the everyday that gives just a few moments of clarity. Not every inspiring garden has been large, or even public — these five gardens have influenced artists, leaders, and writers in both subtle and dramatic ways.  
Gardens of Bomarzo in Bomarzo, Italy
At first glance, Italy's Parco dei Mostri (meaning "Park of the Monsters," but commonly called the Gardens of Bomarzo) might not seem like a spot that would conjure wonder — its bizarre and eerie sculptures may do just the opposite for some visitors. Constructed in 1552 on the commission of Pier Francesco "Vicino" Orsini, the park was a likely therapeutic outlet for many of the horrors the Italian duke faced during his lifetime (including the loss of a wife and several years as a prisoner of war). Orsini's vision was a departure from garden design of the time thanks to its unusual statues and minimal upkeep that allowed trees and bushes to thrive as they pleased. The garden was abandoned after Orsini's death, and it sat in overgrown obscurity for a few centuries until it became an ecological muse for Spanish surrealist Salvador Dalí. The artist has two pieces of art linked to the Monster Park — a short film shot on the grounds and his 1946 painting The Temptation of Saint Anthony.
Hill Top Farm Garden in Cumbria, U.K.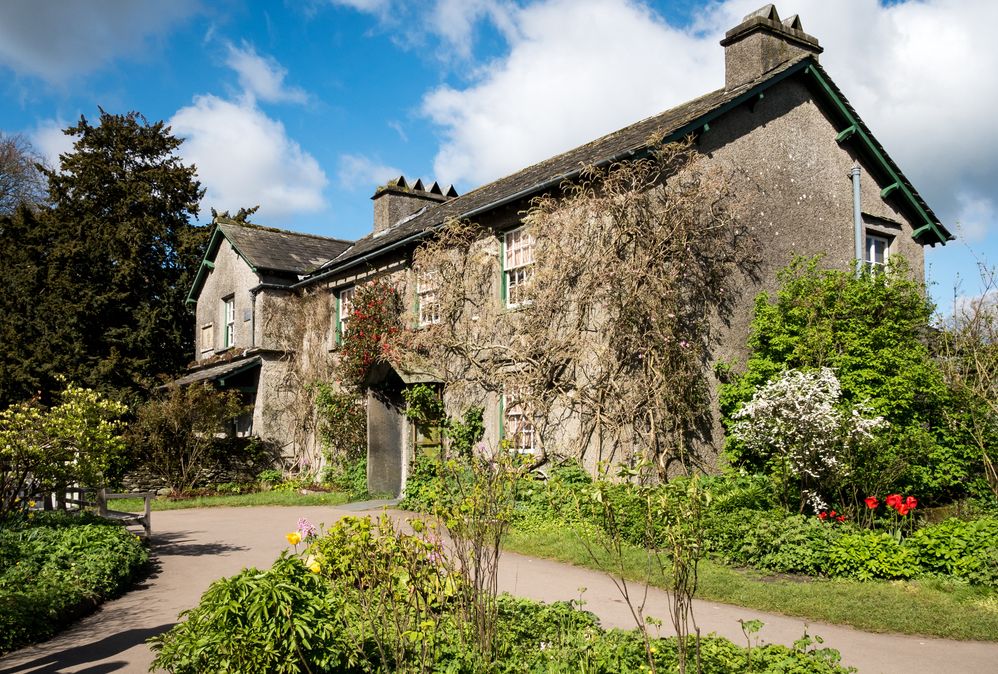 If you grew up reading Beatrix Potter's childhood tales involving rabbits, owls, and woodland scenery, you have her Hill Top garden to thank. She was able to buy the country farmhouse with the royalties from her early Peter Rabbit books, and the spacious garden she tended to seeped into her writing. The carnations and rhubarb patches and wisteria became the inspiration for scenes involving Tom Kitten and Jemima Puddle-Duck. Potter, who was also a known conservationist, was so protective of natural spaces that she often used her wealth to purchase and protect other nearby farms and undeveloped land. Today, the garden at Hill Top has been restored (with the help of Potter's letters, notes, and journals) to reflect how it would have looked under her guidance.
Suzhou Gardens in Suzhou, China
The city of Suzhou is home to more than 50 gardens linked to a history of deep reflection, contemplation, and art. Suzhou's earliest gardens, which are more than 2,000 years old, were originally created as a retreat for upper-class artists, writers, and scholars. There, they pursued mastery of philosophy, poetry, calligraphy, and art.
Most of Suzhou's gardens were modified regularly through the 18th century to reflect changes in garden aesthetics (and philosophical beliefs about humankind's relationship with nature), and many were destroyed during the Chinese Communist Revolution. The nine oldest gardens — including the popular Master of the Nets and Humble Administrator's Garden — have been listed as UNESCO World Heritage sites, and feature peaceful walks and waterways, carved stone, bamboo forests, lotus ponds, and cherry blossoms.
Casa Azul Garden in Mexico City, Mexico
While painters Frida Kahlo and Diego Rivera often featured each other on canvas, there's one muse the two shared: their garden. Cultivated with native Mexican plants and fruit trees, the garden at Casa Azul was often the site of Kahlo's outdoor art classes and was heavily featured in much of her work. Some of the plants Kahlo grew are featured in her famous Self-Portrait with Thorn Necklace and Hummingbird, while the garden itself is the setting for at least one painting (My Grandparents, My Parents, and Me) and countless sketches. Casa Azul remains on permanent display as the site of the Frida Kahlo Museum, and its garden still thrives more than 60 years after Kahlo's death.
Chartwell Gardens in Kent, England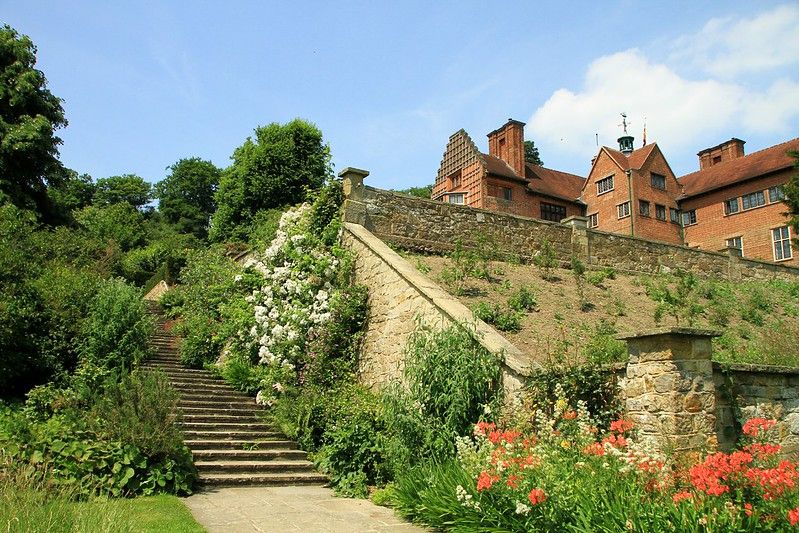 Even world leaders need a place to relax and create new ideas — and Winston Churchill found just the place to do so in the gardens at Chartwell House. The English estate was Churchill's home during the 1920s and '30s, and he often walked the grounds and drew inspiration for his writing, painting, and political ideas. During estate renovations in the early 1920s, Churchill added a large hillside garden, several lakes, and a vegetable garden, as well as a goldfish pond he was particularly fond of sitting by. He even built many of the brick walls throughout the garden himself, and was proud of his ability to lay up to 90 bricks an hour. Churchill spent less time at Chartwell while serving as prime minister, but he occasionally walked the gardens or fed fish in the lakes during the dark days of World War II.
Thankfully, not every garden has to have extravagant acreage or be in full-bloom to provide a joy or be a calming presence. Just peeking at the garden or greenspace outside your own window — which is exactly what Churchill did while working from Chartwell — can sometimes be enough to spark inspiration or brighten a mood.