Puzzles have had a major moment over the past year, serving up the perfect blend of challenge and fun for when a quiet evening is in the cards. Of course, lifelong puzzlers have been enjoying this zen activity for years and have probably been on the receiving end of more than a few puzzle gifts. Instead of reaching for another standard jigsaw this year, why not mix things up with one of these creative puzzle gift ideas?
Puzzle fans are likely not just fans of the commonplace puzzle — they probably love anything that challenges their brain to solve a problem. If that's the case, these at-home escape room kits are the perfect activity for a family or friend gathering to put your decoding skills to the test. Available in dozens of varieties from spooky to thrilling to fantastical, you'll encounter a series of puzzles, riddles, and games to solve the mystery and escape in time! Start out with a novice game and work your way up to the uber-challenging expert boxes that can unfold over multiple sessions.
You know how some people love to glue and hang puzzles on the wall once they're done? That's the endgame with these stylish puzzles, crafted from artwork designed by female artists around the globe. Each puzzle comes with a spatula and puzzle glue so you can hang your chic (handcrafted, in essence) piece of art when you're done. Choose from either the 450- or 800-piece sizes, which are perfect for even novice puzzlers to play with.
True story: LEGO is basically a 3D puzzle disguised as a toy. This is particularly true with LEGO's popular Architecture sets, which saw a surge of interest over the past year. Packaged in sleek, adult-friendly boxes, simply choose a global destination and get to building amazing replicas of world skylines and landmarks ranging from Paris and Tokyo to the Statue of Liberty and the White House. Each set even includes an informative booklet to teach you about the history of each building you construct.
We already know there's a whole zen-gardener vibe to doing puzzles. But that's extra true when it comes to this mind-bending puzzle. Inspired by a starry nebula and designed to be mixed and matched on repeat for infinity and beyond, the unique birch wood and paper pieces are specially cut so they fit in endless combinations — no corner or edge pieces in sight! The best part is even if you tuck it away for a while, it'll surprise and delight with each and every construction.
Want to show a puzzle fiend you really get them? Give them a personalized puzzle based on any special date between 1851 and 2006 — birthdays are an obvious choice, but consider other options like anniversaries, historic moments that fascinate them, or any other special moment pegged to a specific day. Their New York Times puzzle will let them watch the news of that day's front page headlines unfold before their eyes!
Katamino is a colorful, Tetris-like game that taps into your spatial intelligence to solve 500 unique challenges. This solo game can be played by anyone as young as 6, with puzzles that progress in difficulty once you get the hang of it. The game is wildly popular overseas and has racked up an impressive array of awards dating back to 2001. Can you crack the Katamino code?
This festive find is sure to raise holiday spirits when it appears on the table. Upgrade the traditional host gift by sliding a bottle of wine into this tricky contraption instead of a gift bag. Not only will it make a fun centerpiece on the dinner table, you can even turn it into a competition to see which puzzler rules the roost by unlocking the bottle!
Piecing together clues? Creating elaborate boards with strings to connect your theories? It sounds like a puzzler's dream! We're talking about the unique Hunt a Killer subscription box series that tasks you with assisting on a cold case to solve a murder. Each month, you receive a box full of clues that you piece together — with more intel arriving your way and creating an even more complex and immersive story. If you've ever dreamed of getting your True Detective on, your badge is waiting!
Maps can be puzzling to navigate in even the best of times. A puzzle map? That's just doubly challenging. Celebrate where you came from with one of these custom map puzzles that forces you to get up close and personal with the streets, waterways, and landmarks from the place you call (or once called) home. It's a particularly sentimental pick for anyone who can't head home for the holidays.
Back in 1997, a curious video game called Myst took the world by storm. Boasting beautiful graphics and an opaque plotline, those who stepped into this otherworldly planet were challenged to find their own way forward. The brain-scrambling puzzle game sold over six million copies, making it the top seller until The Sims in 2002. Fast forward 20 years, and the makers of Myst are back at it with Obduction, an equally stunning and obfuscating storyline that'll trip up even the savviest puzzle mavens.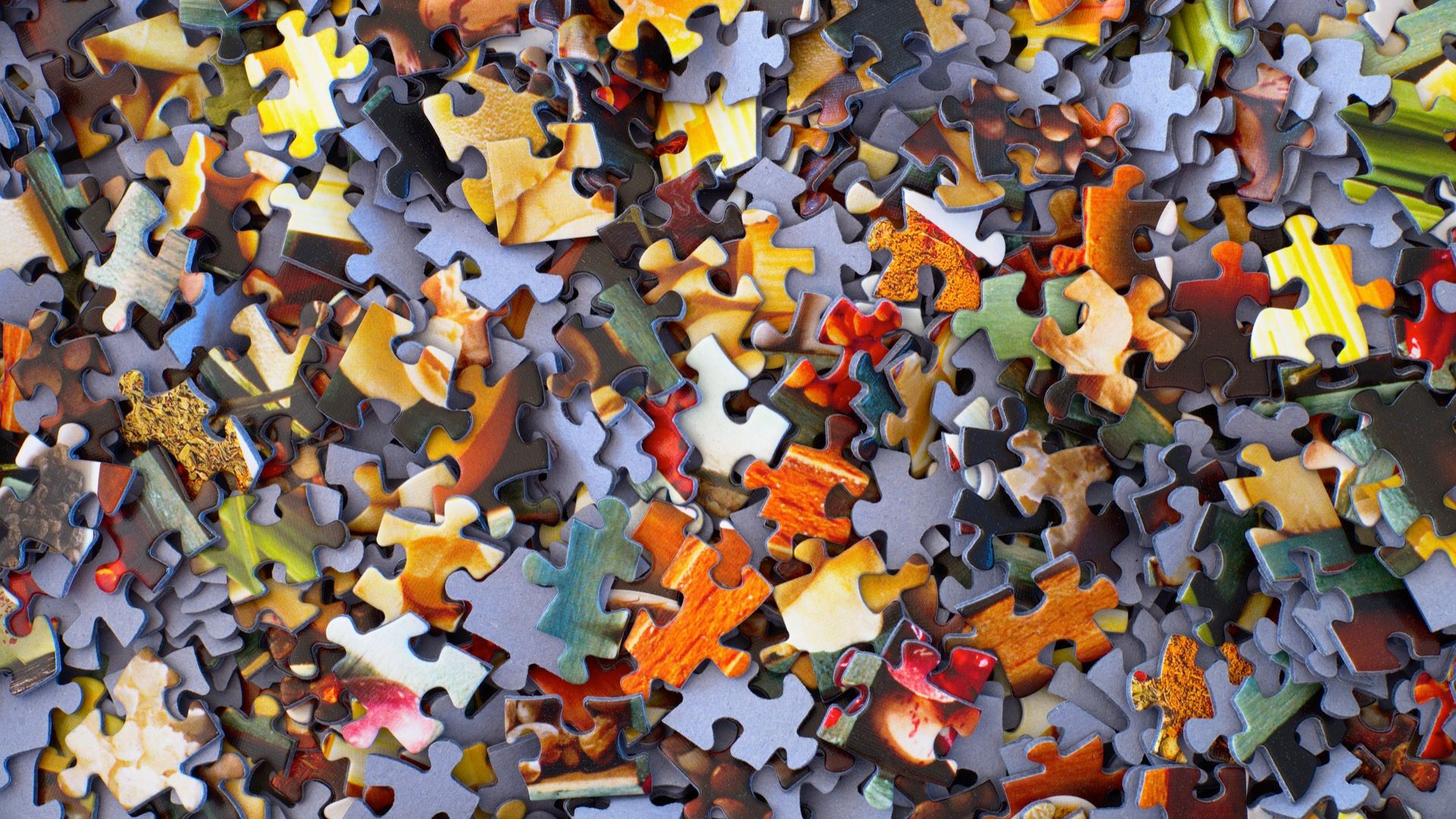 If you're shopping for someone who really devours puzzles and simply can't get enough, a puzzle subscription is an ideal way to keep the jigsaw train rolling all year long. Buffalo Puzzles has got you covered with three different tiers of puzzle subscriptions — from family-friendly puzzles up to 500 pieces to 2,000-piece brain busters.
Buy it here from $84 for six months
---
All featured products and deals are selected independently and objectively by the author. Trivia Genius may receive a share of sales via affiliate links in content.
Featured image credit: Ann H/ Pexels