Women's History Month honors the often-overlooked contributions women have made to almost every facet of life, from sports and science to art and politics. But while observances of the month-long celebration remind us of the best-known female role models, they may gloss over history's supporting characters — who broke their own glass ceilings while serving others, breaking records, and pursuing personal passions. Here are a few stories you may have missed in history class.
First Known Female Postmaster in Colonial America
Mary Katharine Goddard was among the first female publishers in the U.S., a socially precarious venture for a colonial woman during the country's fight for independence. Working with her mother, Sarah, and brother, William, Mary Katharine founded multiple publications starting in the 1760s. William frequently traveled between cities to establish new papers, leaving the bulk of news collecting and printing to his sister, and in 1774, he appointed Mary Katharine to run The Maryland Journal while he focused on other pursuits (such as lobbying for a national postal service) and served time in debtor's prison. During the height of the Revolutionary War, Mary Katharine made a name for herself with fiery anti-British editorials. In 1775, she was appointed Baltimore's first postmaster — likely the first woman to hold such a position in colonial America — and in 1777, Congress commissioned her to print copies of the Declaration of Independence. (Surviving copies feature her printer's mark at the bottom.) Despite her success, however, Mary Katharine was pushed out of both roles at the war's end. In 1784, William rescinded her title as publisher, creating a lifelong rift between the siblings. Not long after, she was also removed from her postmaster job on the basis of sex. She wrote to George Washington asking to be reinstated, but the President passed her complaint to the postmaster general, who left her plea unanswered.
First Woman Surgeon and Female Congressional Medal of Honor Recipient
Dr. Mary Edwards Walker was the second U.S. woman to receive a medical degree (following Dr. Elizabeth Blackwell), but she became known as the country's first female surgeon. Following her med school graduation in 1855, Walker went into practice with her husband and fellow doctor Albert Miller, though the Civil War would change the course of her career. Despite having a medical degree, Walker was denied work as a military surgeon in the Union Army because she was a woman. Instead, she volunteered at field hospitals in Washington, D.C., and Virginia until 1863, when Tennessee accepted her medical credentials and designated her as the Army's first female surgeon. Walker's proximity to battlefields put her at risk — in 1864, she was captured by Confederate troops and spent four months at the notoriously brutal Castle Thunder prison, where she suffered injuries that plagued her for the rest of her life. At the war's end, Walker was awarded the Congressional Medal of Honor for Meritorious Service, an honor that Congress revoked in 1917 on the grounds that her medical work was not directly on the front lines. She refused to return the award for the remaining two years of her life and was posthumously re-awarded the medal in 1977. More than 100 years later, Walker remains the only woman to receive the Congressional Medal of Honor.
First Person to Survive a Trip Over Niagara Falls
In 1901, Annie Edson Taylor went looking for fame (and fortune) in one of the riskiest ways she could: surviving the 160-foot drop of Niagara Falls in a wooden barrel. At 63 years old, the widowed teacher hoped that making it out of the feat alive would secure enough public interest to make her a traveling speaker or author — a prospective career that could help fund a comfortable retirement for herself and two friends. Crammed into a padded wooden barrel, Taylor had her companions pump air into the cask before sealing it with a cork. Within 20 minutes of being cut loose over the falls, she was pulled from the water, the barrel still intact, with minor injuries. But the dangerous stunt she pulled, which inspired fatal copycat attempts, didn't pan out as expected. Taylor initially made money off a small book about the experience, but interest in her story quickly evaporated and much of her earnings were spent pursuing a manager who absconded with her famed barrel.
First Native American Woman to Argue a Supreme Court Case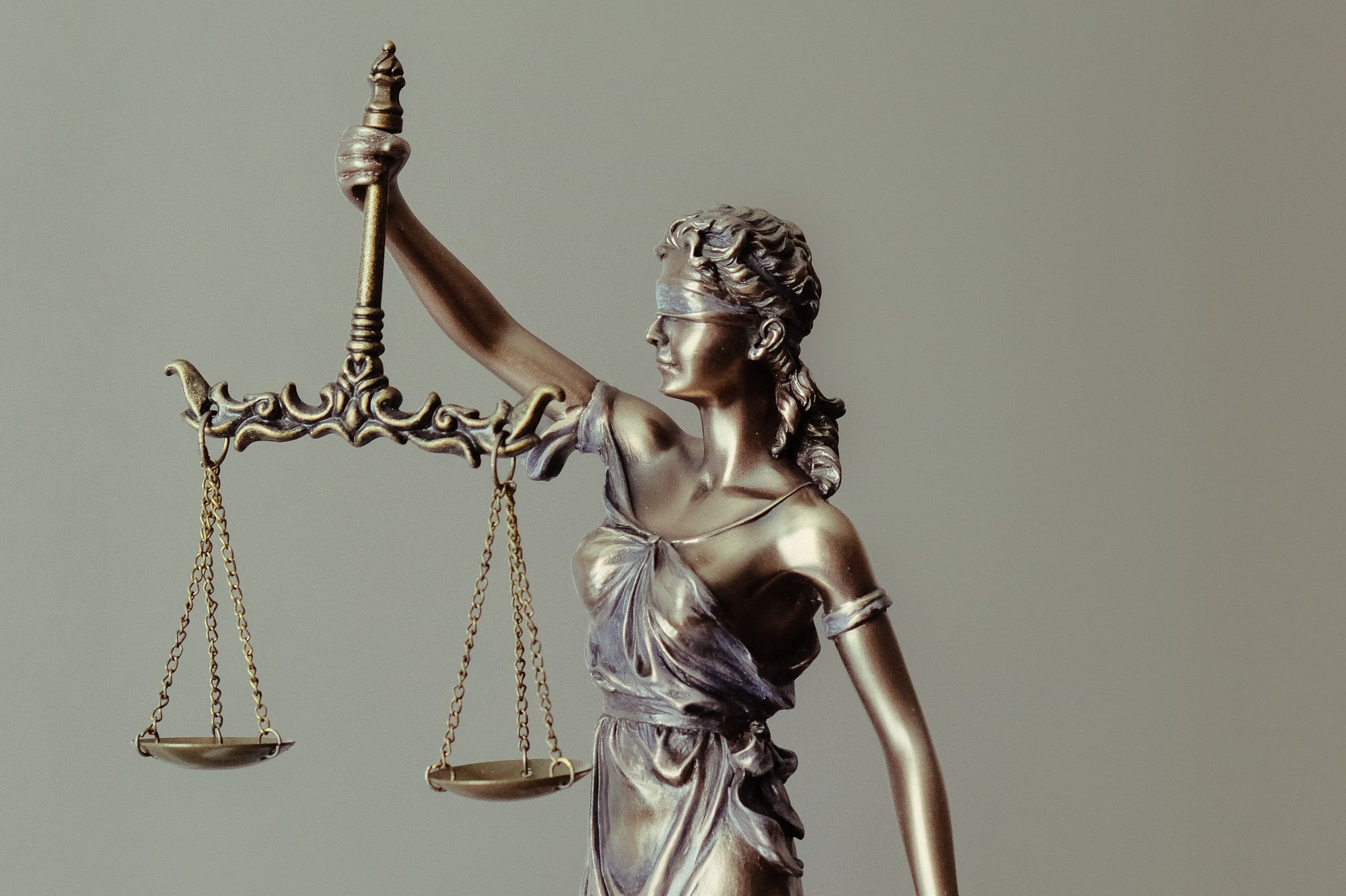 Lyda Conley's legacy was preserving that of her ancestors — specifically their final resting place. Conley acted as a staunch (and armed) defender of the Wyandot National Burying Ground, a Kansas cemetery at risk of sale and destruction some 60 years after its creation. The cemetery was established in 1843 following typhoid and measles outbreaks that took hundreds of Wyandot lives; the loss was a particular blow to an Indigenous community that was forcibly relocated thanks to broken treaties with the U.S. government and the cruel Indian Removal Act of 1830. In 1890, Kansas senators introduced legislation to sell the burial ground; although it failed, the effort encouraged Lyda Conley to attend law school to defend the very cemetery in which her own parents, siblings, and grandparents were interred. Conley was admitted to the Missouri Bar in 1902, and within four years put her legal skills to work as the federal government moved to sell the cemetery. Conley and her sister Lena began a legal and physical siege for its protection, building an armed watch station called Fort Conley on the grounds and warning, "woe be to the man that first attempts to steal a body." In 1910, her legal fight made its way to the U.S. Supreme Court, where she became the first Native American woman (and third woman ever) to argue a case before the judges. While the court ruled against her, years of media coverage about the cemetery worked in her favor. In 1913, the Kansas Senate passed legislation protecting the cemetery, which was designated a National Historic Landmark in 2017.
First Female TV Game Show Host
Actress Arlene Francis found her footing in entertainment as a radio host, but it was a TV first that catapulted her career to new heights. In 1949, Francis became the first woman to host a television game show in the United States. On Blind Date, a show Francis originally hosted over radio airwaves, male contestants competed for an all-expenses-paid outing with women hidden behind a wall, the obvious catch being that they couldn't see their prospective dates and had to answer a litany of questions with the goal of being picked. Francis hosted the show for three years before moving on to films and Broadway stages, but her best-known role was a 25-year stint as a panelist on What's My Line?, another TV game show.
First Woman to Break the Sound Barrier
Aviator Jacqueline Cochran set more than 73 flight records during her lifetime, most for altitude and speed. Notably, in 1953, she also snagged the title for first woman to break the sound barrier. Her success was a product of her determination, which likely came from a difficult childhood; raised in Florida by a family with modest means, Cochran began working in a cotton mill at just six years old. At 10, she struck out on her own, working in salons for several years before launching her own cosmetics company in the mid-1930s. Around this time, in 1932, Cochran pursued her pilot's license with the goal of more easily reaching cross-country clients and business partners. Instead, she found a new passion that led her to compete in air racing, where she began setting speed records. When World War II started a few years later, she shifted her focus again to find ways to put her talents to practical use. In 1941, Cochran recruited two dozen female pilots for the Air Transport Auxiliary, a World War II program that utilized civilian pilots to transport military planes. That same year, she became the first woman to fly a bomber across the Atlantic Ocean. And by late 1943, she was commander of the Women's Air Force Service Pilots. Cochran continued flying after the war, with a renewed focus on speed; her reputation gained her access to military jets that helped her break records — including the sound barrier feat.
First Woman to Win Three Track-and-Field Olympic Gold Medals in a Single Year
No one would have guessed that Wilma Rudolph would be known as the fastest runner in the world by age 20 — most doctors believed she'd never even walk as an adult. After contracting scarlet fever, pneumonia, and polio when she was young, Rudolph lost much of her mobility, then slowly recovered with the help of leg braces she wore for several years. By the time she was nine years old, the determined future athlete had regained her ability to walk and began playing basketball; in high school, she was scouted by coaches for her speed on the court. One of those coaches invited Rudolph to train at Tennessee State University, where she refined her high-speed sprinting skills. She and her track teammates made two trips to the Olympics — first in 1956, when she was still in high school, and again in 1960. It was at the 1960 Games in Rome that Rudolph claimed three gold medals in track-and-field: one each in the 100-meter and 200-meter races, and another in the 4x100-meter relay. She became the first American woman to do so at a single Olympics, simultaneously breaking three world records for speed. Rudolph retired from sports two years later but took up coaching and became a goodwill ambassador to French West Africa. Her Olympic achievements helped pave the way for the Black female athletes who would eventually break her records.