Typically, when we think about the countless multinational corporations in the world, we look at them from the American gaze, with companies like IBM, Apple, and even tech giants like Facebook and Uber dominating our collective conscious. However, it shouldn't come as a shock to anyone that the United States doesn't have the market cornered on conglomerate corporations with operations in other countries. Depending on how connected you are in global society, you may or may not be familiar with these influential brands with origins outside of the U.S.
Sina Weibo
Where it's big: China
Depending on where you spend your time online and the types of pop cultural content you consume, you might be familiar with this and several other proprietary international chat apps. "Weibo" is the Chinese word for microblogging, and Sina Weibo refers to the actual Chinese-based microblogging app that's used in place of Twitter — which is blocked in China. This popular national platform was launched in 2009 and boasts nearly 450 million users with the majority being located in China. However, you can join Weibo from a select list of countries other than China.
LINE
Where it's big: Japan, South Korea
If you're a fan of K-Pop, J-Pop, or J-Rock, you should be intimately familiar with the popular Japanese chat app LINE that is heavily used in South Korea and Japan. The proprietary app is best known for its colorful cast of characters that include Moon, Brown, Cony, Sally, and James.
While the app is still somewhat niche in the U.S., its popularity is growing. This is evidenced by the fact that you can find a permanent LINE store in New York City's Times Square where you can pose with character statues, buy merchandise, and get your kawaii experience. In Japan, LINE has expanded beyond simple chats and phone calls to even embrace blockchain and the potential for a proprietary cryptocurrency launch in the coming years.
Naver
Where it's big: South Korea
In the U.S. — and truthfully most of the world — Google is the dominant search engine. However, many Korean sites block Google's crawler. So, if you visit South Korea, Naver is the preference for online searches. The search engine launched in 1999, and since its debut, it's managed to keep Google at bay from gaining any real footing in the nation. Depending on who you talk to, some believe that Naver is a better search engine than Google, and others think the reverse is true. But ask average South Koreans. They're using Naver for everyday searches.
Lotte
Where it's big: South Korea
Sticking with the land of the Hallyu Wave, Lotte is a major player that even influences the U.S. In South Korea, Lotte is a multi-division company with holdings that include shopping malls, hotels, liquor distilleries, fast-food chains, and entertainment ventures. The billion-dollar conglomerate recently faced scandals with charges that their chairman was embezzling. But chaebol (pronounced "jae-bol," a Korean word that references a family-run monopoly) sensationalism aside, Lotte has a strong presence outside of South Korea that dominates throughout Asia and even includes several real estate holdings in the U.S. If you've ever visited the Palace Hotel in New York, you should know that the full name is Lotte New York Palace Hotel.
Tata Motors
Where it's big: India
Who owns Land Rover and Jaguar? If you thought it was Ford, you're wrong. Jaguar Land Rover was sold in 2008 to Tata Motors, one of the largest automotive companies in India. The irony isn't lost that two popular British-adjacent car brands are now controlled by an Indian company. But by all accounts, the shift to Tata Motors was a smart move and the car brands are doing better than under previous management.
Movistar
Where it's big: Spain, Mexico, Argentina
It's no secret that cellular service companies tend to be regional. Companies that provide service in the U.S. may not be available outside of the country. But one of the biggest mobile brands in the world is Movistar, a Spain-based subsidiary of Telefonica S.A., a firm that provides cellular service not just in Spain but in Latin America. In particular, Movistar is available in Mexico and Argentina.
Vodafone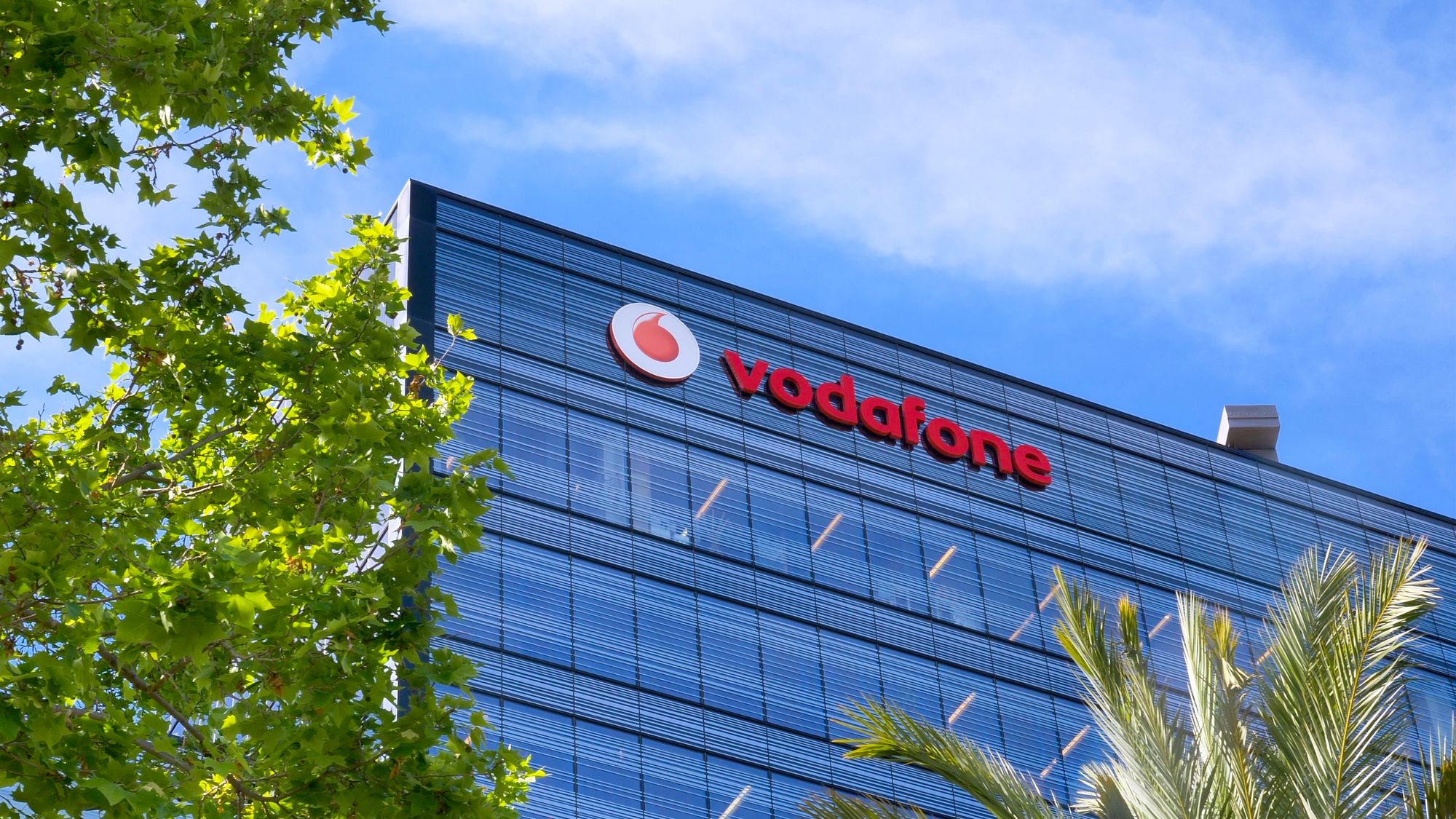 Where it's big: Europe, Asia
Sticking with telecommunications, let's skip over to the United Kingdom and Vodafone. This firm is one of the largest cellular providers in the British Isles and even owns a minority stake in popular American cell-service provider, Verizon. While the multinational corporation is headquartered in the U.K., they provide service to customers across Europe and Asia — boasting over 400 million customers in 30 nations.
Softbank
Where it's big: Worldwide
And finally, we round out this list with SoftBank, a multinational corporation from Japan that is probably best known by consumers for their telecommunications division and investment offerings. However, they are involved in more industries than just communications. While most Americans have probably never heard of SoftBank, the powerhouse investment firm has bankrolled (pun intended) many established firms and startups, including U.S. companies over the years. Most famously, they were one of the first outside investors in the WeWork co-working company. According to a recent "Bloomberg" article, the original leadership could cede complete control of the co-working firm to SoftBank in a proposed restructuring bid.