In April 1976, Californians perusing the newsstands discovered a new kid on their media block. Slick, attractive, and filled with ads, the inaugural edition of New West magazine promised something a little different for residents of the Golden State — even if it would have looked very familiar to people from New York.
New West magazine promised to avoid the cliché of California as a land of "fruit and nuts," offering quality writing about how to make the most of life in the southwest corner of the country. Alongside a cover story on then-governor Jerry Brown and 76 other figures shaping California, the premier issue included a profile of the artist David Hockney, a food critic's pursuit of perfect pasta ("Where can you get a great fettuccine Alfredo in Los Angeles? Probably nowhere"), and departments covering media, the law, Hollywood, crime, movies, health, and gardening. ("Succulents are the sexiest plants. Learn to love them.")
New West was the brainchild of Clay Felker, a 47-year-old veteran of Life, Sports Illustrated, Esquire, and The Herald Tribune, but most recently of New York magazine. New York had begun as a Sunday supplement to the Tribune in 1964, before Felker and graphic designer Milton Glaser launched it as a stand-alone glossy four years later when the Tribune folded.
With Glaser's stylish typography and illustrations — he would later become famous for inventing the "I♥NY" logo — New York set the mold for all city magazines to follow. Its pages mixed in-depth and often literary features on power, politics, and culture with witty "service chic" reporting on food, drinks, and shopping, treating all of it as equally deserving of attention. New York also became a beacon of New Journalism, a more subjective, narrative-driven writing style practiced in its pages by Tom Wolfe, Jimmy Breslin, Gail Sheehy (who married Felker in 1984), as well as many other 1970s luminaries.
By most accounts, New York was a smashing success. In 1970, with circulation at 240,000 — up from an initial 50,000 — and the magazine finally in the black, Felker was named both publisher and top editor. But he wanted more. In 1974, New York acquired The Village Voice, a neighborhood weekly that by then had become one of the most successful newspapers in America. That still wasn't enough. Next, he set his sights on the opposite coast — on California, which was then experiencing a population boom. Determined to make his mark as a media mogul, Felker wanted an imprint on both sides of the country.
He spared no expense on the New West launch. With a startup budget of $1.8 million (around $8 million in today's dollars), he spent freely on staff, office space, bargain subscription rates, and discounts for advertisers. He even purchased a set from the 1976 movie All the President's Men as office décor and a fleet of Alfa Romeos for imported New York editors. And once again, he brought on Milton Glaser to create stunning design work, meaning New York and New West truly looked like sister publications, right down to their cover typography.
At first, it looked like his efforts had paid off: New West started out with a respectable 131,000 charter subscribers and 93 pages of ads in its premier 172-page issue. Felker told The New York Times it was "the largest amount of advertising for a new publication in publishing history." He also declared that he expected to spend $3 million to $4 million before the project broke even, which he predicted would be in about three years.
Unfortunately, that would never happen — at least not with Felker at the helm.
Alas, Felker had made a fatal mistake. Earlier in the 1970s, he'd become friendly with the Australian publishing baron Rupert Murdoch, and after the New West launch, Felker confided that he was having some trouble with his board. The board disapproved of Felker's extravagant spending on New West and was concerned that New York's profits had recently taken a dive. Felker also wanted to be chairman of the New York Magazine Co., plus a salary increase and company purchase of his Manhattan duplex. But the board had denied all of those requests.
Murdoch was not quite the magnate then that he is today, but in November 1976 he spent $30 million to acquire New York Post, adding it to his stable of papers in Australia, Britain, and elsewhere. He said he would be happy to help Felker, so long as he got control of the company.
That was not part of Felker's plan. Felker tried to drop the whole idea, but Murdoch wouldn't let go and launched a hostile takeover bid. Felker resisted as best he could, and tried to get Katharine Graham — an old friend and publisher of The Washington Post — to buy out the board's principal stockholder. But by then it was too late.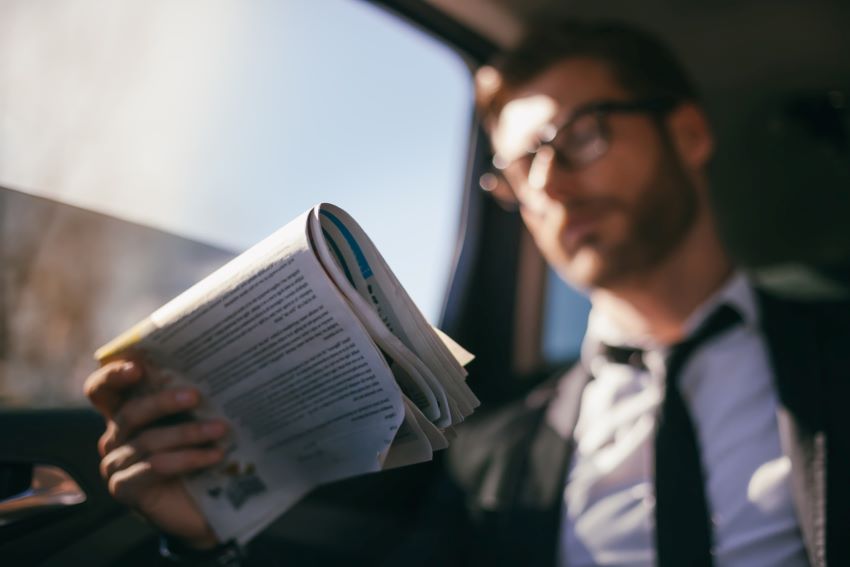 On January 7, 1977, a triumphant Murdoch signed a deal to buy Felker's shares for $1.5 million. He offered to let Felker stay at the helm of New York and New West, calling him an "editorial genius," but Felker refused. As a result, as Time put it in 1977, New West "was turned over to a dizzying succession of new editors and writers struggling on their own."
New West never quite seemed to find a foothold. One big problem was that a glossy city mag called Los Angeles already existed, and they didn't take the challenge of New West lightly. When New West came on the scene, Los Angeles revamped their graphics, honed their voice, hired new writers, and recruited more advertisers. Their plan worked: Circulation and ads soared at Los Angeles, and leveled off at New West. By August 1977, the subscription-renewal rate at New West was only 40%, versus 76% at Los Angeles.
Seth Baker, the president of Los Angeles' parent company, told Time, "New West is the best thing that ever happened to us."
After the Murdoch takeover, New West also went through a series of ownership changes. In 1980, it was sold to Mediatex Communications Corp., which changed its name to California. Advertising revenues briefly surged when Alan Bennett of Savvy and American Photographer took over the top editorial job in 1983, and in 1990 Consolidated Press bought the title. But the following year, New West shuttered for good, a victim of weak advertising revenues and a recession.
In a post-mortem that ran in the Los Angeles Times, Geoff Miller, publisher of Los Angeles, said that New West's goals may have been too ambitious: "To try to find a voice in the L.A. market alone is a tough proposition. When you try to talk to the entire state, it's almost impossible."
Felker, meanwhile, never quite managed to recreate the splash he'd made with New York. He worked at other magazines and went to Hollywood, where he became a producer at 20th Century Fox for a while, and later joined the faculty at University of California at Berkeley. In 1995, the university created the Felker Magazine Center in his honor.
When Felker died in July 2008 at 82, he was eulogized by many of his former New York staffers. Columnist and one-time New York editor James Brady wrote in Forbes that no matter who helmed it, the magazine would always be known as "Felker's New York." While New West was mostly an obscure footnote by that time, this magazine man would forever have a slice of the Big Apple.