Fifty years ago, from August 15 to August 18, 1969, a dairy farm in Bethel, New York was the site of one of the most important music festivals of our time. It drew a crowd of more than 400,000 people, bringing those of all creeds and colors together with music. According to Woodstock's co-founder, Michael Lang, the festival was "a reaction by the youth of its time and the conditions we faced," referring primarily to the outbreak of war in Vietnam and the start of the draft lottery, which commenced within four months of the festival.
Peace was the theme, but Woodstock was not without its pitfalls. The successful music festival, like many others that came after it, faced many issues that started sprouting long before the festival even began. The mix of successes and failures, stories of chaos and peace, and a memorable setlist of the leading artists of the time created a perfect storm that wouldn't be forgotten.
In light of the 50th anniversary concert's cancellation, let's take a look back at the intriguing history of this seminal event in American culture.
The reason for Woodstock
Woodstock, also known as "Three Days of Peace and Music," may have become synonymous with the counterculture movement of the 1960s, but the four men behind the festival had an alternate reason for hosting the large-scale event.
John Roberts, Joel Rosenman, Artie Kornfeld, and Michael Lang weren't necessarily looking to throw the biggest counterculture event just for the sake of doing so. Their motive was a bit more self-serving and involved: They wanted to raise money to build a recording studio near Woodstock, New York.
In fact, that's where the festival, which was held in Bethel, got its name.
Why Woodstock became a free show
A concert of Woodstock's size could have generated an incredible amount of money. It didn't, however, because the festival brain trust was unable to determine a convenient means of charging attendees.
As people were arriving days ahead of the start of the concert, the concert had yet to put up fencing, gates, and a ticket booth. In an interview with "The Telegraph," Lang explained that attendees' well-being trumped setting up a means of selling tickets. "People are coming, and you need to be able to feed them, and take care of them, and give them a show. So you have to prioritize," he said.
From 50,000 to half a million
When Woodstock was initially conceptualized, the guest list was expected to be about 50,000 people. The closer it became, that number climbed until it reached well over 100,000 tickets sold. Even at that figure, Woodstock's organizers were ill-prepared for such an uptick in attendance.
Things got even more serious at the start of the festival. An estimated 1 million people approached Bethel with the intent of enjoying Woodstock. Traffic came to a standstill, and local roads were crowded with cars, both occupied and abandoned. Those who couldn't stand to wait in their vehicles walked the rest of the way to the venue.
Despite originally planning for 50,000, the quartet of organizers was able to find room for nearly half a million people.
Seltzer, pies, and tents
With a crowd of more than 400,000 people, there was an expectation that some people weren't going to act appropriately. Even with an ample team of security, it's difficult to oversee such a large crowd. Matters were worse at Woodstock as off-duty police officers were banned, leaving a force of only a dozen on-duty officers to oversee the massive crowd.
To account for the deficit in security, the organizers turned to Hog Farm, a New Mexico-based communal pig farm. Leading the farm was a man known as Wavy Gravy, who came up with the idea of either spraying ill-behaved guests with seltzer water or throwing pies at them.
As a more practical means of helping, Hog Farm erected a children's playground, provided a free food kitchen, and put up a tent to assist people having adverse reactions to drug use.
Woodstock's setlist
To attract a crowd, Woodstock needed a collection of respected and revered artists. As the three-day festival progressed, the artist list became more stacked with top groups and singers, including Jefferson Airplane, Joe Cocker, Janis Joplin, and Jimi Hendrix.
During the first two days, the stage was graced by names like Quill, Melanie Safka, Bert Sommer, Country Joe McDonald, and Mountain. Grateful Dead, Santana and Creedence Clearwater Revival also rounded out day two.
The effects of Woodstock on counterculture
Despite being 50 years old, Woodstock is still a topic of conversation and often compared to modern festivals of similar scope. For the years that followed, Woodstock left a lasting impression and became the height of the counterculture movement. In the years leading up to Woodstock, counterculture was a nationwide effort. After the massive festival, it was as if the momentum had been burned out in Bethel. Protests weren't quite as frequent, and the Free Love movement dissipated. Woodstock was a great achievement for counterculture and was an event that could be referred to as the peak of the movement.
Woodstock's enduring legacy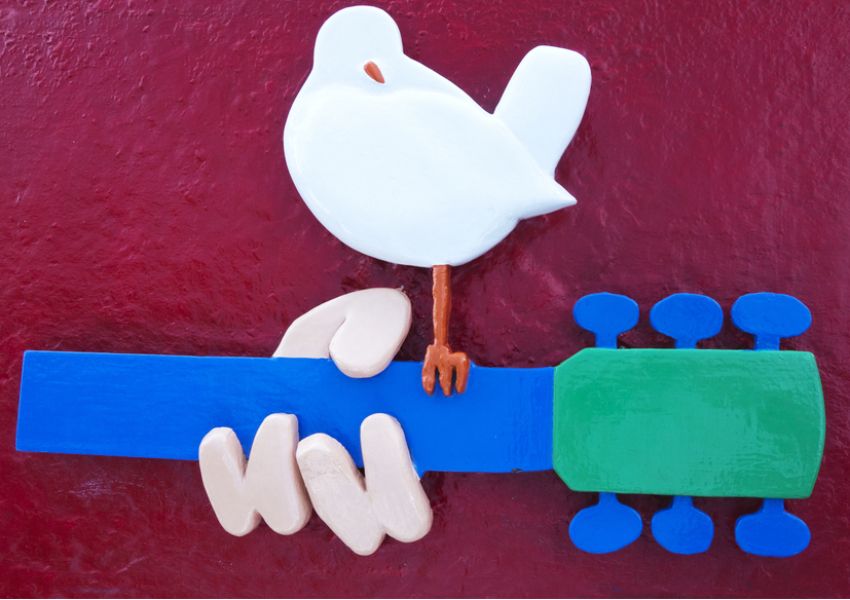 Since that groundbreaking event 50 years ago, the music industry has made several attempts to recapture the magic though various anniversary events and festivals. The most notorious was perhaps Woodstock '99, which was meant to be another multi-day peace-and-love spree, but devolved into a chaotic, violent riot.
More recently, a major 50th anniversary concert was planned — but after a lengthy period of uncertainty, was scrapped for a variety of reasons.
The future of Woodstock may be uncertain, but its legacy is undeniable. Future generations can look back on the hope that the original festival created while using it to inspire momentous events of their own.