The Brady Bunch has carved out plenty of iconic moments in pop culture history, from Marcia Brady taking a football to the nose to Greg adopting a Johnny Bravo persona because he "fit the suit." Surprisingly, though, the sugary sweet sitcom, which ran on ABC from 1969 to 1974, wasn't exactly a hit in its day — its Nielsen ratings high was No. 34. However, throughout the ensuing years and decades, it gained such a following in reruns that it sparked numerous TV specials and even two big-screen satires, The Brady Bunch Movie (1995) and A Very Brady Sequel (1996).
The five-season show centered around newlywed couple Carol (Florence Henderson) and Mike (Robert Reed), as they moved in together and blended their individual families — Carol's daughters Marcia (Maureen McCormick), Jan (Eve Plumb), and Cindy (Susan Olsen), and Mike's sons Greg (Barry Williams), Peter (Christopher Knight), and Bobby (Mike Lookinland), as well as their lovable housekeeper Alice (Ann B. Davis) and dog Tiger.
Called the "quintessential sitcom of Generation X's youth," The Brady Bunch remains a nostalgic throwback of simpler times when the cost of engraving a silver platter by the letter constituted a major crisis. Here, we take a peek behind the scenes and reveal 12 secrets from the beloved American sitcom.
The Show Idea Came From a Newspaper Article About Blended Families
Television producer Sherwood Schwartz saw a short item in the Los Angeles Times that said 30% of all marriages included children that either one or both of the partners already had, which sparked his idea for the sitcom. "This is a different situation developing — it's a huge sociological change in this country," he said in a 1997 interview with the Television Academy. "What it meant to me as a writer-producer … now you have a wealth of new stories."
Hair Color Was a Big Factor in Casting
Schwartz says he interviewed 264 children to find the six Brady kids. But above all else, it came down to hair color — he wanted the shades to match those of their parents, even though Mr. and Mrs. Brady hadn't been cast yet. "As a consequence, to this day, there are three dark-haired girls and three blonde boys about 45 to 50 years old somewhere in the world who might have been The Brady Bunch kids," he wrote in his 2010 book. However, there was one big exception. Lookinland was such a top contender to be Bobby that his hair was dyed darker once Reed was cast.
The Kids Were Given a Subtle Concentration Test During Casting
While acting skills were essential in the young cast, so was the ability to stay on task. During their audition interviews, Schwartz put tempting objects, like a fire engine and a doll, on a table between him and the potential Brady children, to see if the kids would engage with the objects instead of focusing on the conversation. "If kids lost interest in our discussion, they might also lose interest in rehearsing," he wrote in his book. Those who passed that test were then invited to read a few lines with him.
Gene Hackman and Jeffrey Hunter Were Considered for Mike Brady
While it's widely reported that Gene Hackman came close to snagging the role of the Brady patriarch, Kimberly Potts' 2019 book, The Way We All Became The Brady Bunch: How the Canceled Sitcom Became the Beloved Pop Culture Icon We Are Still Talking About Today, says that although he was on Schwartz's wish list, Hackman never met with him; the network felt like he didn't have a big enough following.
Star Trek star Jeffrey Hunter came much closer to the role and met with Schwartz several times. In the end, Hunter was told he was "too handsome" to play the architect.
The First Season's Theme Song Wasn't Sung by the Cast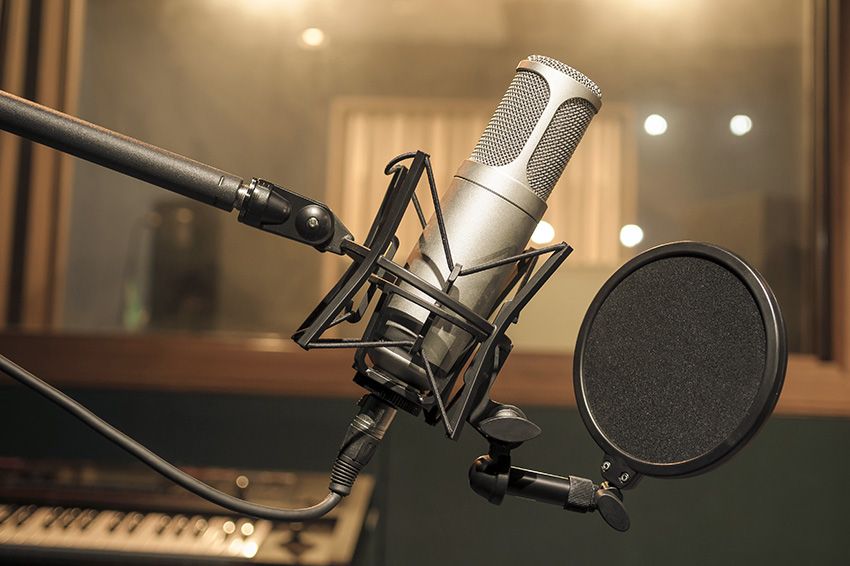 Schwartz was an experienced song lyricist, having written the catchy Gilligan's Island theme song. For the Brady Bunch theme song, he turned to composer Frank De Vol, who had worked on the theme songs for My Three Sons and Family Affair, to write the melody, and tapped the Peppermint Trolley Company for the vocals. But when the show was brought back for its sophomore year, the Brady kids stepped up to the mic, and that version was used for the remainder of the series.
The End of the Pilot Episode Was Almost Changed
The first episode of the series shows the two families coming together at Mike and Carol's wedding. The couple then set off on their honeymoon but quickly realize something's missing: the rest of the family. So they go back home and gather the six kids — plus Alice and Tiger — to join them. NBC executives found it unrealistic and asked for it to be changed. "The ending was what I love," Schwartz told the Television Academy. "I want people who are watching to have respect for these parents, who, in spite of their love for each other, want to include their children in that love." So Schwartz took it to ABC, who loved the entire show — ending and all — and added it to their lineup.
The Show Never Addressed How Carol Became Single
In the pilot episode, Bobby wrestles with the memory of his mother, setting the assumption that she died. But it's never exactly addressed how Carol came to become single. Henderson has a theory, though: "People often ask me what happened to my first husband — and I say I killed him," she joked to NPR in 2014.
Henderson Had a "Bawdy" Sense of Humor
Despite playing the clean-cut housewife, Henderson was described as having a "bawdy" sense of humor. "She loved raucous behavior," Sherwood's son Lloyd Schwartz, who was also a show producer, said. "She would always be palling around with the guys, and she could give as good as she got, in such a great way." That said, she knew how the public perceived her and never deviated from that either. "Whenever anybody came up to her to say anything about the show, she was as warm as could be — I saw it a million times," he added.
Knight Played Messenger for Flirting Between Williams and McCormick
Knight and McCormick used to carpool to set, so Knight often found himself caught in the middle of the budding romantic feelings between Williams and McCormick. "Most of those conversations were about what Barry had said that he wanted Maureen to hear or she was telling me that I needed to tell Barry," Knight told Forbes. "Barry was doing whatever he could to get Maureen's attention." He adds that all the on-set flirting was just "the equivalent of high school crushes."
They weren't the only Brady kids to have a crush on each other — Lookinland and Olsen used to sneak into Tiger's dog house to kiss.
Williams Went on a "Date" With His TV Mom
McCormick wasn't the only object of Williams' affection. When he was 16, Williams also had eyes for his TV mom, who was 20 years older. "It wasn't that I sought to bed her," he wrote in his 1992 book Growing Up Brady. "I just wanted to spend time with her." Ever the giving costar, Henderson obliged and they went out to dinner — chauffeured by Williams' older brother. For her part, Henderson said, "I guess in a sense it was a date because Barry thought it was. But of course, I had no idea that his intentions were to 'date' me. It has made for a good story though!"
There's a Sad Reason for Tiger's Disappearance
Throughout the first few episodes of the series, Tiger the dog was a major part of the bunch — until he suddenly vanished. As it turns out, during the filming of the fifth episode, "Katchoo," the pooch was hit by a delivery vehicle at the Paramount Studios and didn't survive. While there were attempts to recast the pup with another dog, the new Tiger didn't live up to the skill sets of the original, and Tiger's existence simply waned away.
The Show Was Almost Called "The Brady Brood"
The summer before The Brady Bunch premiered, a Warner Bros. Western called The Wild Bunch was a box-office smash. The title of the movie raised concern that the word "bunch" would be associated with the violent film, so the series was renamed The Brady Brood. But in the end, they stuck with their original hunch and went with "bunch."