Everyone has to eat, so it's no wonder that food-processing companies tend to be some of the highest earners year after year. In 2019, around $3.8 trillion in revenue was made by the food industry alone. Here are the largest food companies of them all.
6. Danone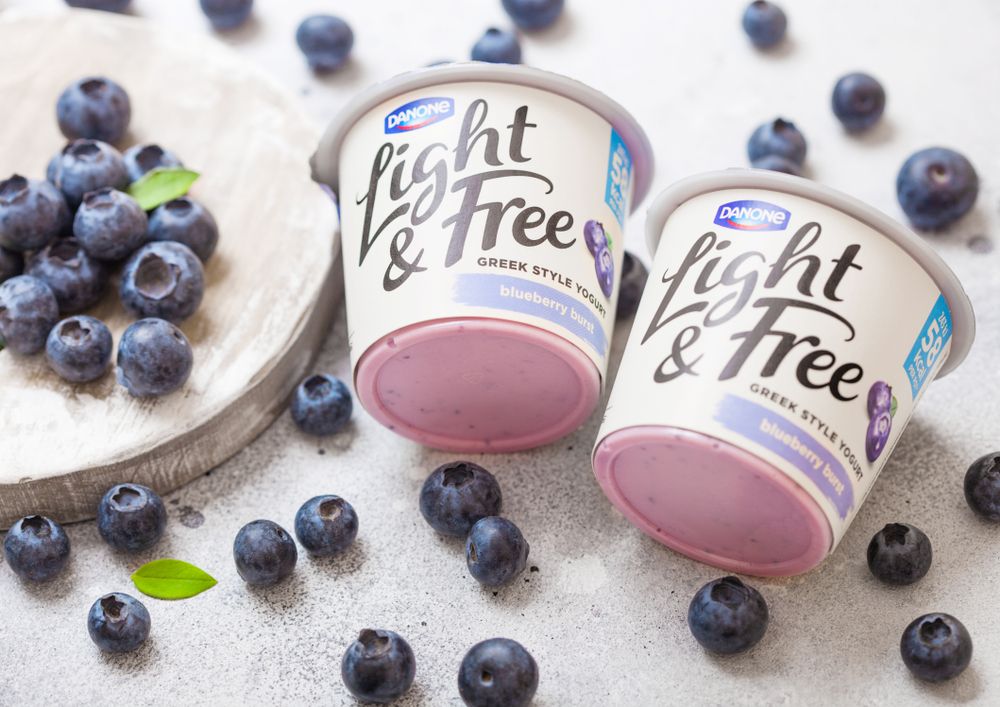 In 1919, Danone got its start in Barcelona where they began making yogurt. Over the years, they might have expanded, but one thing's for certain: They never stopped producing high-quality yogurt. American shoppers might recognize Danone products in grocery stores by their U.S. branding: Dannon.
Today, Danone owns popular dairy product brands such as Oikos, International Delight creamers, Silk non-dairy milks, and Activia. According to 2019 reports, Danone made more than $29 billion in sales and employs 105,000 people.
5. Mars
In 1883, Frank C. Mars was born in Minnesota. He contracted polio at a young age, which left him unable to walk to school. His mom home schooled him in their kitchen, which included lessons on how to hand-dip chocolate. This started the fire for the Mars chocolate empire.
As the company expanded, more brands joined the team. Today, Mars makes all the candy that made them famous like Snickers and Twix, along with products like Uncle Ben's rice and even pet food. In 2019, Mars reported $35 billion in sales and employed more than 100,000 people.
4. Tyson Foods
From its small-town roots in Arkansas, Tyson Foods has grown to become a major player in the meat-processing industry. John W. Tyson started delivering fresh chickens during the Great Depression. He stayed focused on providing quality meats and began to expand his business.
Today, Tyson creates more than just chicken meat. While chicken remains an important aspect of their business, they also process other meats like beef and pork, along with prepared foods like their popular Any'tizer frozen appetizers. Tyson employs 121,000 people worldwide and sells an impressive $40 billion of products annually.
3. JBS
A rancher from Brazil named José Batista Sobrinho opened his first butcher shop in 1953. He was able to process five head of livestock every day. By 1970, JBS had two meatpacking plants that could process 500 head of livestock daily.
The trend continued throughout the decades until JBS became the multinational corporation that it is today. JBS is one of the largest meat processors in the world and owns brands like Pilgrim's chicken, Moyer beef, and JBS pork. They report $49.7 billion in annual sales and employ 230,000 employees.
2. Archer Daniels Midland Company (ADM)
Archer Daniels Midland Company, or more commonly known as ADM, might not be a company that you recognize, but it's more than likely you've eaten a lot of their food. They started in 1902 as the Daniels Linseed Co. in Minneapolis, Minnesota, and have been growing ever since.
ADM is now one of the largest agricultural commodity processors in the world, processing all kinds of grains, seeds, beans, and nuts that they then sell to other manufacturers. In 2019, annual sales exceeded $64 billion worldwide.
1. Nestlé
Nestlé is the world's largest food company. It was founded in 1866 as the Anglo-Swiss Condensed Milk Company by two U.S. businessmen. In 1867, a man named Henri Nestlé developed a breakthrough in baby food and eventually founded his own company, which made products that competed with the Anglo-Swiss Condensed Milk Company. After years of intense rivalry, the two companies merged in 1905 to create the Nestlé Group as we know it today.
The Nestlé Group has created and acquired many different brands, making it one of the largest and most diverse companies in the world. Nestlé employs more than 300,000 employees and sells $93.4 billion annually. Their brands include some of the most recognizable names on the planet:
Kit-Kat
Gerber
Nestlé Toll House
Coffeemate
Nespresso
Friskies
Purina
Stouffer's
Dreyer's Ice Cream
Lean Cuisine