Here in the United States, an Academy Award (aka an Oscar) is the highest achievement a filmmaker can earn. Sure, the Oscars are technically just an industry awards show with winners chosen by a select few individuals, and they're by no means an objective measure of quality. But there's no denying that winning a nationally prestigious film award is a huge accomplishment for any professional working in film. And as you'll learn, this type of award is just one of many such honors that filmmakers can earn.
The Golden Globes, International
No list of film awards would be complete without the Golden Globes. Originally established in 1944, the Golden Globes are an international awards show meant to recognize the best in cinema and film from all around the world. Of course, like the Oscars, this type of event has its limits. It's an American-sponsored event, after all, and even though it's billed as an international competition, films must have at least half of their dialogue in English — lest they get lumped together in the "Best Motion Picture - Foreign Language" category.
Palme d'Or, International
The premier award of the world-famous Cannes Film Festival, the Palme d'Or (Golden Palm) is widely considered to be one of the most prestigious film awards in the world. In fact, winning a Palme d'Or is often a fast-track to success, given the significance of the award and the exclusivity of the festival; past winners include legendary films like Pulp Fiction and Taxi Driver. While other awards ceremonies admit the general public, Cannes is unique in that it allows only industry professionals to attend. This means that, in the film world, Cannes and its awards hold more weight than many other entries on this list.
César Award, France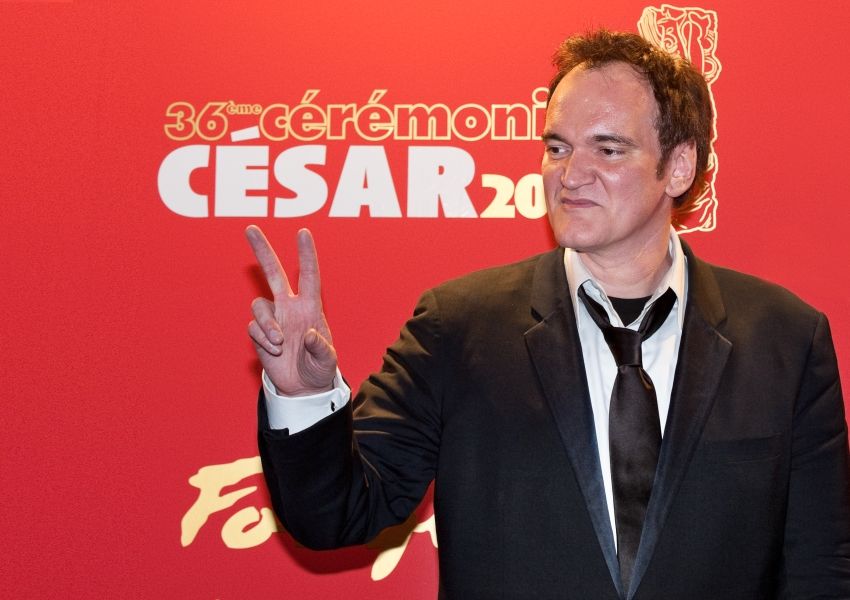 The César Award is the national film award of France, originally started in 1976. Some call this award France's answer to the Academy Awards, but given that the César Awards are backed by the French Ministry of Culture, its selections may have a bit more weight. Regardless of how it stacks up to others, there's no doubt that this is the most prestigious award a French filmmaker can hope to achieve.
Goya Award, Spain
Heading over to Spain, we have the Goya Award. Established in 1987 and named for renowned Spanish painter Francisco de Goya, the Goya Award is a newer ceremony than many on this list, though it remains one of Spain's highest honors for filmmakers. The Goya Award is slightly unique in that the award itself isn't a sleek, sword-gripping statuette (like an Oscar) or a refined golden globe on a pedestal — it's a highly detailed bust of de Goya himself.
British Academy Film Award, International
Despite its name, the British Academy Film Award, or more officially, the British Academy Film and Television Award (BAFTA), is actually an international honor. While this U.K.-based event does have special categories exclusively for British films, its other award categories are open to all nations. This makes it an inclusive awards ceremony, as far as national film awards go. Many of the winners at the BAFTAs also win the corresponding Academy Award, making this another highly coveted notch in filmmakers' and actors' belts.
Ariel Awards, Mexico
South of the border, we have Mexico's Ariel Awards. Initially awarded in 1947, the Ariel Awards are quite similar to the United States' Oscars, culminating in the Ariel de Oro — a prestigious award representing the highest level of accomplishment in Mexican cinema.
German Film Awards, Germany
Also known as the Lola Awards, the German Film Awards have represented the pinnacle of film achievement in German culture since 1951. Like the César Awards, the selection process for these awards involves representatives from Germany's Cultural and Media Affairs departments, and winning an award is considered a significant culture achievement.
Golden Roosters, China
Although China has a complicated history when it comes to media (and American media in particular), the country does recognize film achievements in those they deem worthy in the form of the Golden Rooster award.
Originally started in 1981 (the Chinese year of the Rooster) and awarded by the China Film Association, Golden Roosters used to be reserved for individuals from mainland China. However, China opened up several of its categories to actors from other countries in 2005.
Cover image credit: yasharu / iStock