The number of colleges in the United States grew about 35 percent between 1980 and 2016. Based on this data, the United States has more than 4,300 degree-awarding colleges and over 6 million annual students enrolled. While California has the highest number of colleges, enrollment numbers are spread across the U.S., with enrollments making some colleges and universities the biggest in the nation.
What attracts students to some colleges compared to others, and what makes some higher institutions students' preferred first choice? There are multiple factors and different reasons; some of these include academic reputation, sports, employment opportunities, extracurricular activities, financial help and cost. Based on 2017/18 enrollment in the U.S., the colleges and universities with the most students are listed below.
1.  University of Central Florida
Location: Orlando, Florida
Enrollment: 66,183
UCF is a research-based university established in 1963 as the Florida Technical University to assist the government in its space program. However, due to expansion in the college academic courses, it was renamed to the University of Central Florida in 1978. UCF offers over 215 degree programs with top majors that include mechanical engineering, psychology, nursing, health science, biomedical sciences, and integrated business. The student body is a diversified group with students from 120 countries.
2. Texas A&M University
Location: College Station, Texas
Enrollment: 66,069
Texas A&M University is a public research and space-grant university. The university offers 150 different courses at various levels within its 10 colleges and 16 research institutions. It is a place of excellence, and its central location within Texas adds to its appeal. Texas A&M has many sports programs and recreational facilities, with most offered for free or at a low cost to its students.
3. The Ohio State University
Location: Columbus, Ohio
Enrollment: 59,837
The Ohio State University, established in 1870 and commonly referred to as just Ohio State University, is one of the oldest universities and the third largest in the U.S. in terms of land mass. The university offers over 200 majors and 97 master's and doctoral programs in its five regional campuses. To cope with its student population, the large student body is organized into three student union governments, each having its own football team and other athletes. The college each year admits about 7,000 international students, and despite its large student population, most classes for freshmen have fewer than 50 students.
4.  Florida International University
Location: Miami, Florida
Enrollment: 56,851
Florida International University is a public research university established in 1965. It offers over 200 degrees and master's and doctoral degree programs in its two campuses. The institution has an annual Walk on Water Event where architecture students build shoes that walk across the campus lake.  The school is relatively cost-effective, with good financial assistance. It has a diversified student environment and great sporting and recreational facilities.
5.  University of Florida
Location: Gainesville, Florida
Enrollment: 52,669
Established in 1853, UF ranked as the second among Best Value Public Colleges by Forbes in 2017. UF has over 100 undergraduate programs, and many prospective students opt for the college because of its high academic reputation, students' employment opportunities and social and networking opportunities.
6.  University of Minnesota
Location: Minneapolis/Saint Paul, Minnesota
Enrollment: 51,848
A public research university with two campuses in Minneapolis and Saint Paul, Minnesota is known for its high academic reputation. The college offers 150 major undergraduate courses and more than 200 programs in its masters and doctorate programs. As one of the best in the country, the medical school has over 20 research centers and institutes. The University Medical School carried out the first bone marrow and open-heart surgeries.
7.  University of Texas at Austin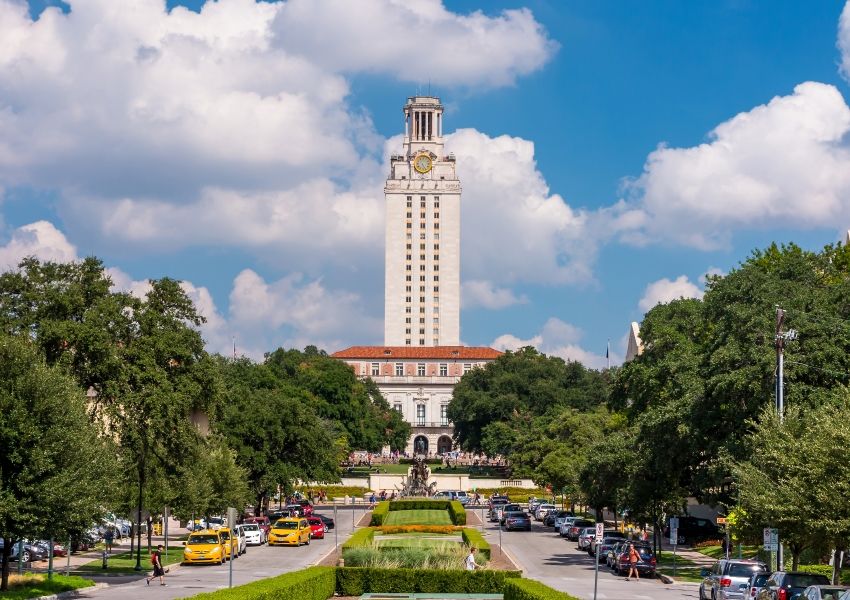 Location: Austin, Texas
Enrollment: 51,525
The University of Texas is a public research and space-grant university known for the high academic prowess of all its programs. In fact, the school was in the top 50 in the Forbes 2017 Best Value Colleges ranking among the top 300 colleges assessed, based on criteria like school quality, tuition cost, graduate success, student debt and post-graduate earnings. Some of its faculty members are recipients of the Nobel Prize, Primetime Emmys, the Wolf Prize, the Turing Award, the Pulitzer Prize, and numerous others.      
Education remains the second-best lifetime investment behind health care. Making an informed decision is essential. These colleges show a commitment to sustained excellence, which makes them a student's preferred choice for higher education studies.