There was a time when the airport experience—the process of getting to your flight, changing planes somewhere and arriving at the other end—was the least interesting part of air travel. Airports were mainly utilitarian and built for one thing: getting passengers and cargo in and out. For most travelers, "airport amenities" included a duty-free shop, an overpriced bar and an overpriced restaurant with lousy food. The well-heeled could take advantage of airlines' private clubs, but other than that, there wasn't much to look forward to in your standard-issue airport.
Modern airports are a whole different story. Consider Houston's George Bush Intercontinental Airport: If you've been there, you know it feels like they started with an upscale shopping mall and built an airport around it. Airports these days have high-end retailers, swanky restaurants (still overpriced—some things never change), and even "pet relief" areas. Many other airports are also modernizing to become more comfortable and fun places to visit.
It's a good thing, too, because more of us are traveling by air than ever before. And if, as you're standing in line at the security checkpoint, you wonder if the airport you're in is among the busiest, you're not alone. Airports Council International, an airport trade association (who knew they had one?), recently released its preliminary report on the busiest airports in the world for 2018. The organization ranks airports by several measures, including total passenger traffic, international passenger traffic and cargo.
Here are 2018's top 10 busiest airports by total passenger traffic:
10. Paris – Charles de Gaulle Airport
Over 72 million people arrived or departed CDG in 2018, a 4 percent increase over 2017. Over 100 airlines have regular service there.
Fun fact: The music video for U2's hit 2000 single "Beautiful Day" was filmed at Charles de Gaulle Airport.
9. Shanghai – Pudong International Airport
Among the top 10, PVG had the largest percentage increase in passenger traffic in 2018, at 5.7 percent. Look for Pudong to make major moves up in the ranking in the next few years as it adds two runways and a third passenger terminal.
Fun fact: Pudong International sports a high-speed maglev train connection to Shanghai's Longyang Road Metro train station, covering the 19-mile distance in less than eight minutes.
8. Hong Kong International Airport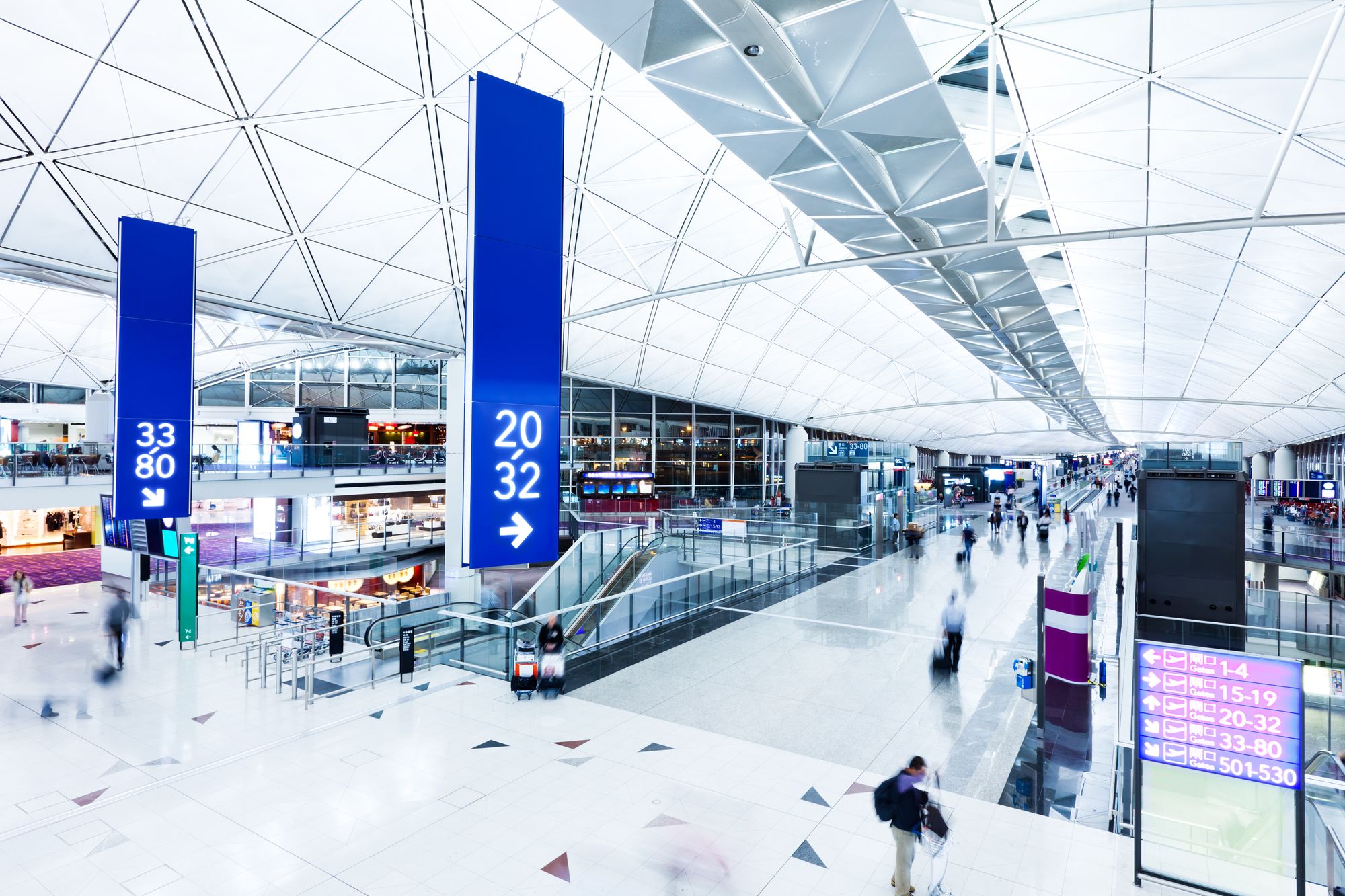 Built on an artificial island in the South China Sea, HKG opened in 1998 to replace the aging and woefully congested Kai Tak Airport.
Fun fact: The first international passenger to arrive at HKG was U.S. President Bill Clinton aboard Air Force One.
7. London – Heathrow Airport
The original airfield that became Heathrow airport was built in 1929, making LHR the oldest airport in the Top 10.
Fun fact: Over 3 million passengers flew between LHR and New York's John F. Kennedy airport in 2018, making it Heathrow's No. 1 route.
6. Chicago – O'Hare International Airport
ORD started life as the site of a manufacturing plant for Douglas C-54 military cargo planes during World War II. In 1949, the airport was named for Edward "Butch" O'Hare, the U.S. Navy's first World War II Medal of Honor recipient. The airport was the first to feature jet bridges to enable passengers to get on and off aircraft without stairs.
Fun fact: The ORD airport code comes from its previous name, Orchard Field Airport.
5. Tokyo – Haneda Airport
After World War II, Haneda Airport was home to the occupying U.S. military, which returned the airport to Japan in phases between 1952 and 1958. Since then, HND has grown to become the third-busiest airport in Asia.
Fun fact: Between 1978 and 2010, most traffic at HND was domestic, with Narita airport handling the bulk of Tokyo's international air traffic.
4. Los Angeles International Airport
LAX and HND swapped spots in the total passenger rankings between 2017 and 2018, representing the only change in the top 10.
Fun fact: The "X" in LAX was added when airport codes went from two letters to three in the late 1940s.
3. Dubai – Dubai International Airport
DXB has the distinction of being the busiest airport for the double-decker Airbus A380 jumbo jet, which is unsurprising since Emirates, whose major hub is Dubai, operates over 100 A380s, more than any other airline.
Fun fact: DXB's Terminal 3 is the largest airport terminal in the world by floor space.
2. Beijing – Capital International Airport
At 101 million passengers in 2018, PEK (a reference to "Peking," the former name of the city) is the busiest airport in Asia.
Fun fact: Beijing will soon see the opening of Daxang International Airport, more than doubling the city's air traffic capacity.
1. Atlanta – Hartsfield International Airport
The old joke runs, "To get to Heaven, you have to change in Atlanta." The longtime hub for Delta and numerous other airlines saw over 107 million passengers in 2018.
Fun fact: ATL's ranking in total passengers is mostly thanks to domestic traffic; it didn't even crack the top 20 in international passengers or cargo.
So, here's hoping that your next journey by air is pleasant, and that the airports you visit are interesting—but, of course, not more interesting than your actual destination! If you visit one of the airports mentioned here, you'll have plenty of company.